DIY Gifts
Easy DIY Tea Kit Gift Set for Tea Lovers
If you have a loved one in your life who is obsessed with tea, then have I ever got the perfect gift idea for you today.

This recipe will show you how to set up a thoughtful tea kit gift for tea lovers that I'm sure they'll enjoy. As an added bonus, it's also extremely easy to set up and doesn't cost much in terms of materials.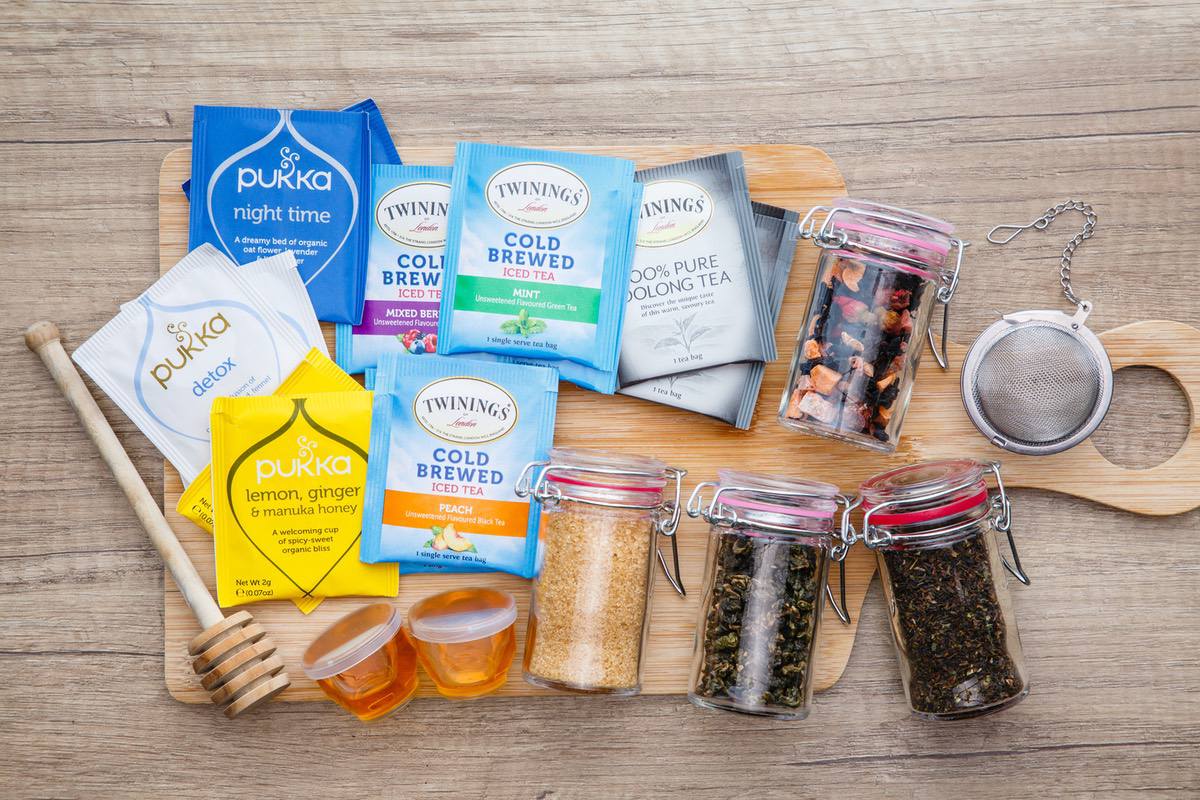 All you'll need to do is gather up a few small jars, plus one larger sized one. Fill your small jars with your favorite loose leaf teas, saving one jar to fill with brown sugar.
You'll then want to take these jars, along with a few small jars of honey, a honey dipper, and a tea infuser, and put all of the items into a larger jar. You can then print out the recipe on card stock to attach to the jar before decorating it how you wish.
Easy DIY Tea Kit Gift Set for Tea Lovers
Scale
your favorite loose leaf teas packed in small jars 
10–15 bags of your favorite teas 
2–3 small jars of honey 
brow sugar in a small jar 
honey dipper 
tea infuser
Place all the items into a large jar. 

Seal the jar. 

Print the tag on card stock and cut out. 

Attach the tag to the jar. 

Decorate the jar as you wish.
(You may also like: Chai Concentrate for The Best Chai Tea Lattes)