DIY Gifts
Heartwarming Peppermint Hot Cocoa Mix In a Jar
Anyone who really knows me knows how much I absolutely love hot cocoa. It's easily my all time favorite beverage since I love to make my own different kinds of flavored cocoa mix from scratch, and today I'll be sharing my favorite peppermint hot cocoa mix.
As with most of our themed "in a jar" recipes, you'll be layering the ingredients into the jar in an aesthetically pleasing way (and optionally attaching the recipe instructions to the jar before decorating it as well).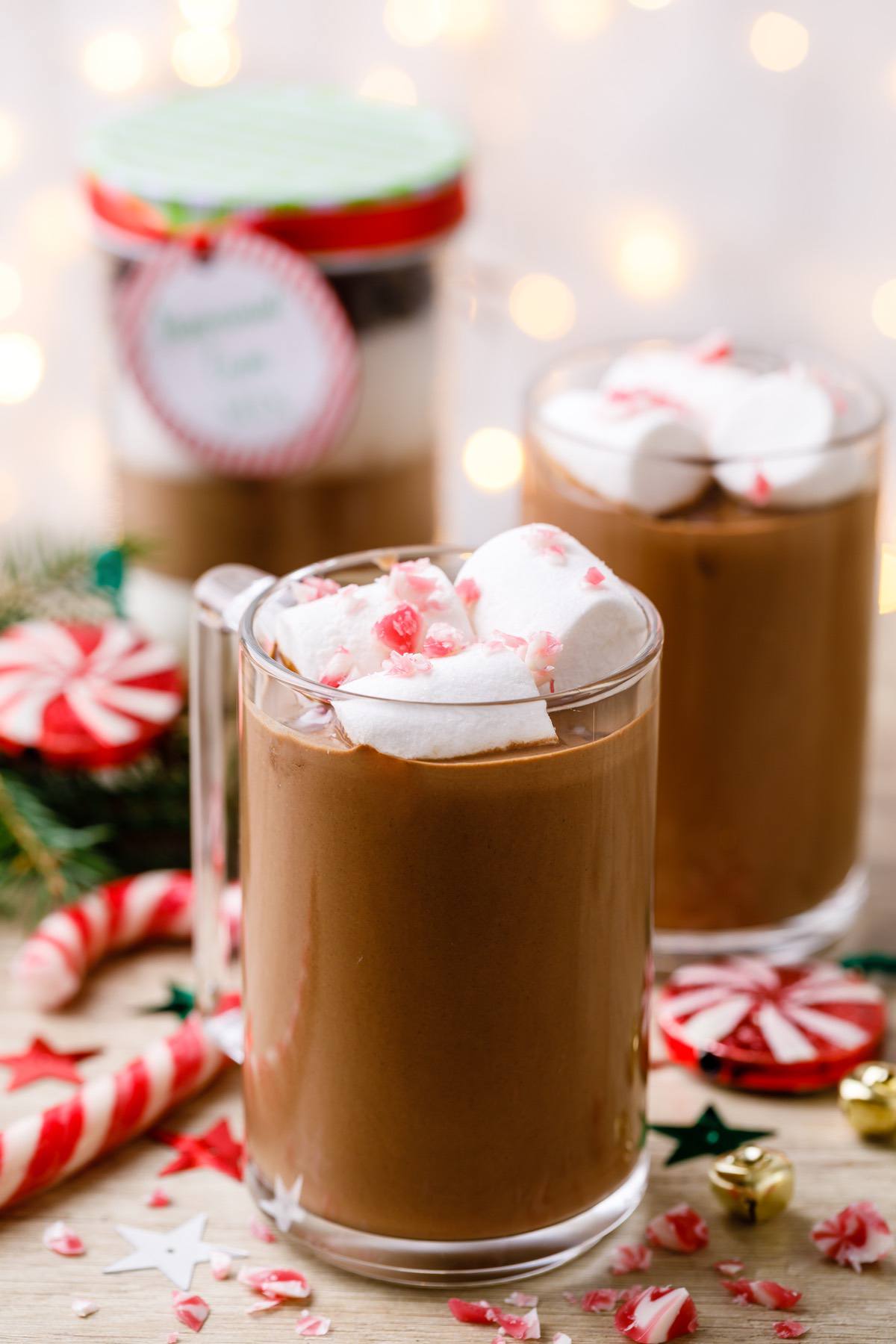 Heartwarming Peppermint Hot Cocoa Mix In a Jar
Scale
one 2 cups jar 
½ cup powdered milk 
½ cup unsweetened cocoa powder 
½ cup granulated sugar 
pinch of salt 
¼ cup dark chocolate chips 
¼ cup crushed peppermint candy
Layer the ingredients in the following order in a jar: 
-unsweetened coca powder 
– granulated sugar 
-pinch of salt 
-espresso powder 
-powder milk 
-dark chocolate 
Print the recipe tag on card stock and cut out. 
Attach the tag to the jar. 
Decorate the jar as you wish. 
To make the hot cocoa, in a bowl add the entire jar of cocoa mix and mix to combine. 
For each serving, place 1/3 cup cocoa mix in a mug and stir in 1 cup boiling water. 
Keep the remaining mix in an airtight container.
More Yummy Hot Chocolate Recipes: