DIY Gifts
Diy Painted Rock Photo Holders – Cute Diy Gift Kids Can Make
The pictures I take are a way for me to hold onto some of my most cherished memories. And many times when I make my own diy photo holders it makes them that much more special!
This diy for rock picture holders is the project to do for anyone who loves crafts, and they're oh so easy to make too.
To make the photo holder, you'll need three rocks, a bit of thin copper wire, and acrylic paint.
Paint the rocks in your desired color, then follow the instructions below to get the copper wire set up in loops to be able to hold your favorite photos.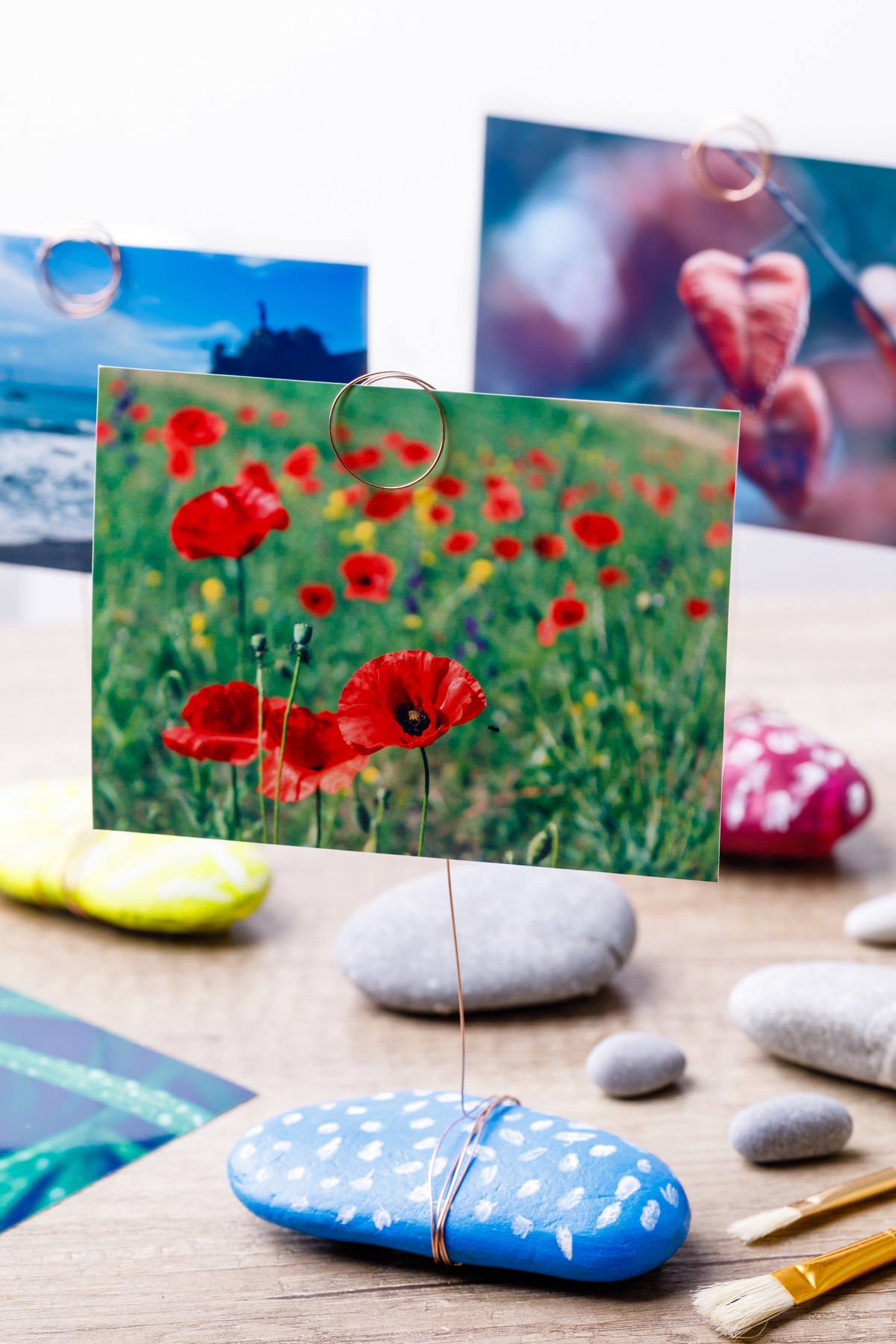 (You may also like: Diy Phone Stand Using Old Toys)
Diy Painted Rock Photo Holders – Cute Diy Gift Kids Can Make
Scale
Supplies needed: 
3

rocks

thin coper wire 

acrylic paint
Paint the rocks in desired colors. 

Allow the paint to dry and harden. 

Cut 3 pieces of wire. 

Wrap each piece of wire around marker a few times. 

Wrap the end of wire several times

around rock. 

Place your favorite photos in between the wire loops and enjoy.