Easy Recipes
Easy Oven-Baked Bacon Weave (Try this!)
Use this easy bacon weave recipe to make your own crispy bacon weave at home!
It's no secret that I'm completely addicted to bacon. I think I've mentioned once or twice before how it's easily my all time favorite food.
Usually I stick to cooking regular bacon, but on occasion I also like to mix things up a bit by cooking up a bacon weave. They're incredible on breakfast sandwiches, BLT's, burgers, pancakes/waffles, or just a fun addition to pretty much any bacon-centric recipe. Not to mention your kids and friends will be really impressed, lol.
Bacon Weave Ingredients
Bacon- That's it! Just make sure it's thick cut. I have found thinner bacon to just break apart and not yield the perfect weave that I am looking for. Mt favorite is Beeler's and Neuske's if you're able to get it where you're at 🙂
How to Make a Bacon Weave
While prepping these bacon weaves may take a little more effort, they're still really easy to make.
First, cut your thick cut bacon in half and preheat your oven to 375°F.
Weave your bacon together by going over and under into a bacon weave (full directions on the recipe car below).
Bake for 15-20 minutes (depending on how crispy you want your bacon). Once done to your likeness, let them cool for 5 minutes and you'll have a beautifully crispy bacon weave ready to add to your meal! They're that easy and so much fun.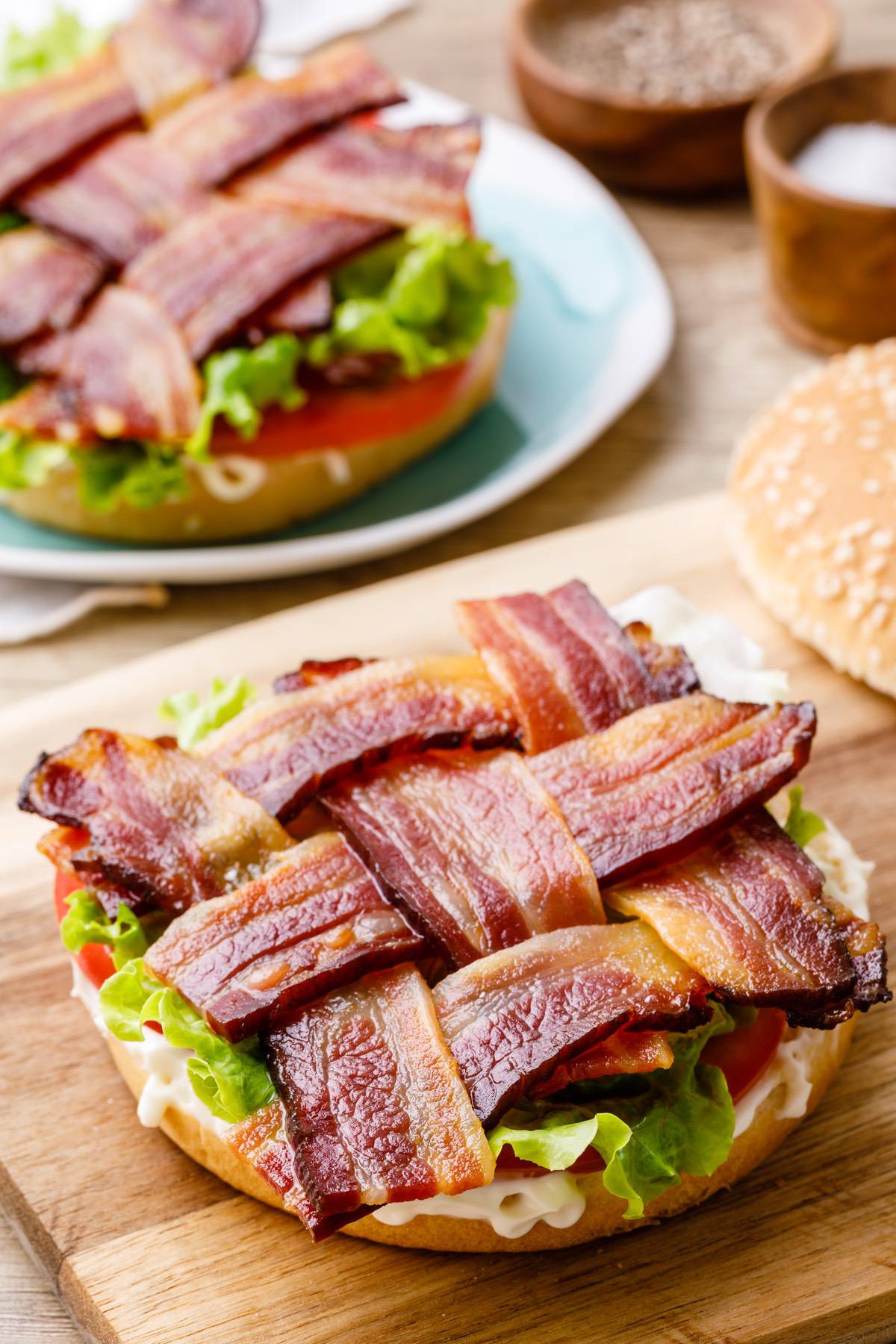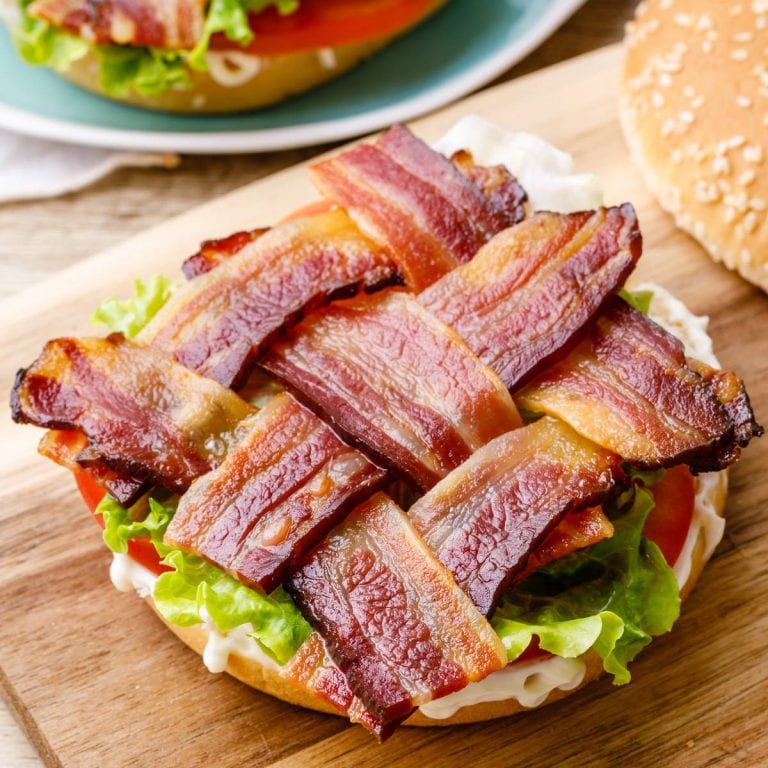 Easy Oven-Baked Bacon Weave (Try this!)
Author: Anna - MissWish.com
Prep Time:

5 minutes

Cook Time:

20 minutes

Total Time:

25 minutes

Yield:

1

1

x
Position the oven rack in the middle of the oven and preheat the oven to 375°F. 

Cut the bacon slices in half. 

Place three slices next to each other in a vertical row on a baking sheet lined with foil.

Place 3 strips of bacon, side by side, vertically.

Fold up strips 1 and 3 on top of themselves. 

Lay a strip of bacon horizontally, so that it is on top of strip 2.

Unfold 1 and 3 and fold up 2. 

Lay a second strip of bacon on 1 and 3.

Unfold 2, and fold up 1 and 3. 

Lay a third strip of bacon on 2.

Unfold 1 and 3 and the weave should be done.

Place a cooling rack over the bacon so it stays flat during cooking. 

Bake in preheated oven for 15-20 minutes or until the bacon starts becoming golden-brown but is not yet crispy.

Remove the rack and bake for another 5 minutes or until the bacon is crisp.
More Easy Oven-Baked Bacon Recipes: