Easy Recipes
Easy Oven-Baked Bacon Weave (Try this!)
It's no secret that I'm completely addicted to bacon. I think I've mentioned once or twice before how it's easily my all time favorite food. Usually I stick to cooking regular bacon, but on occasion I also like to mix things up a bit by cooking up a batch of turkey bacon instead. And surprise, surprise, just like regular bacon, it turns out that turkey bacon actually tastes better when you don't fry it or microwave it. That's why I've put together this guide on how to cook turkey bacon in the oven.
I like to cook up eight slices at a time when I make this recipe, but you can of course use whatever amount of bacon you've got a craving for. Arrange the bacon evenly on your baking sheet and sprinkle with black pepper.
Bake at 375°F for 10 minutes before flipping the bacon over and tossing it back in the oven for an additional 5-10 minutes. Be sure to give this recipe a shot. I'm certain that you'll never go back to cooking turkey bacon any other way!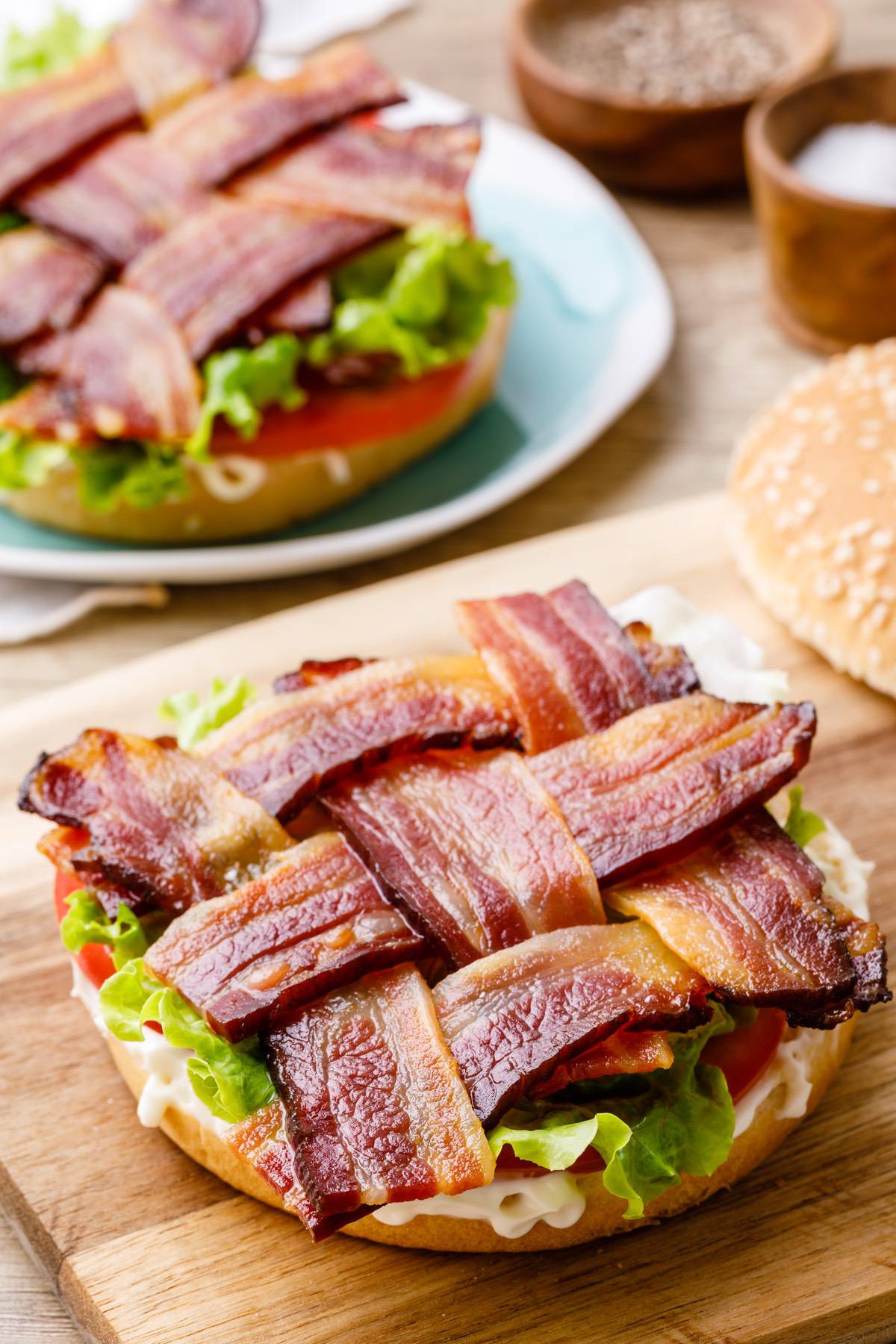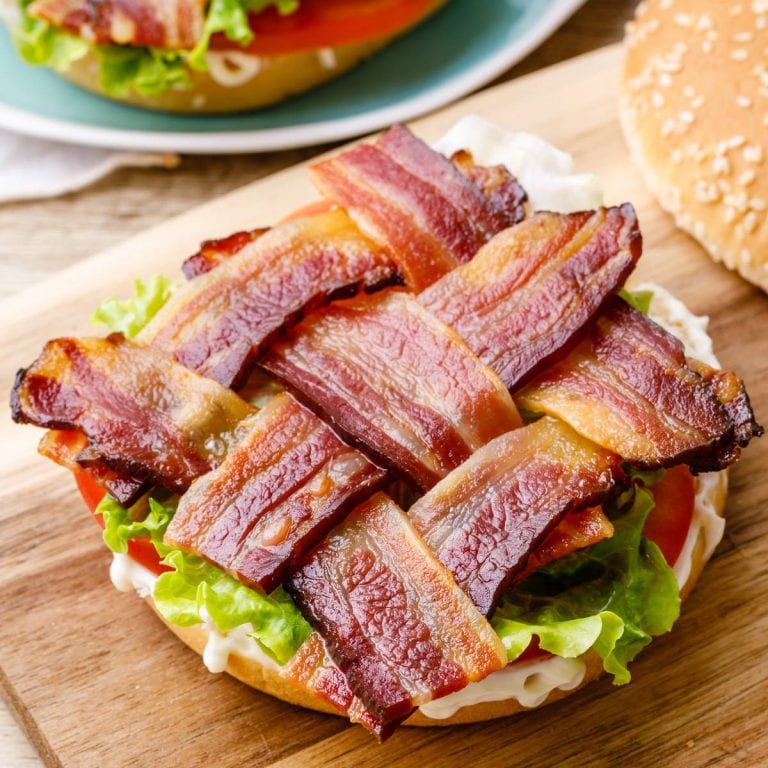 Easy Oven-Baked Bacon Weave (Try this!)
Author:
Prep Time:

5 minutes

Cook Time:

20 minutes

Total Time:

25 minutes

Yield:

1

1

x
Position the oven rack in the middle of the oven and preheat the oven to 375°F. 

Cut the bacon slices in half. 

Place three slices next to each other in a vertical row on a baking sheet lined with foil.

Place 3 strips of bacon, side by side, vertically.

Fold up strips 1 and 3 on top of themselves. 

Lay a strip of bacon horizontally, so that it is on top of strip 2.

Unfold 1 and 3 and fold up 2. 

Lay a second strip of bacon on 1 and 3.

Unfold 2, and fold up 1 and 3. 

Lay a third strip of bacon on 2.

Unfold 1 and 3 and the weave should be done.

Place a cooling rack over the bacon so it stays flat during cooking. 

Bake in preheated oven for 15-20 minutes or until the bacon starts becoming golden-brown but is not yet crispy.

Remove the rack and bake for another 5 minutes or until the bacon is crisp.
More Easy Oven-Baked Bacon Recipes: