DIY Gifts
The Best Oatmeal Raisin Cookie Mix
For the longest time, I used to struggle with getting my kids to eat any kind of 'healthy' snacks. Then one day I stumbled upon this particular recipe that I'm about to share with you guys for making oatmeal raisin cookie mix in a jar.

My kids absolutely loved these cookies. I have no idea why because I literally spent years trying to get them to eat healthier snacks like this with no luck. The great part about this recipe is that you can easily scale it up or down for small or large groups.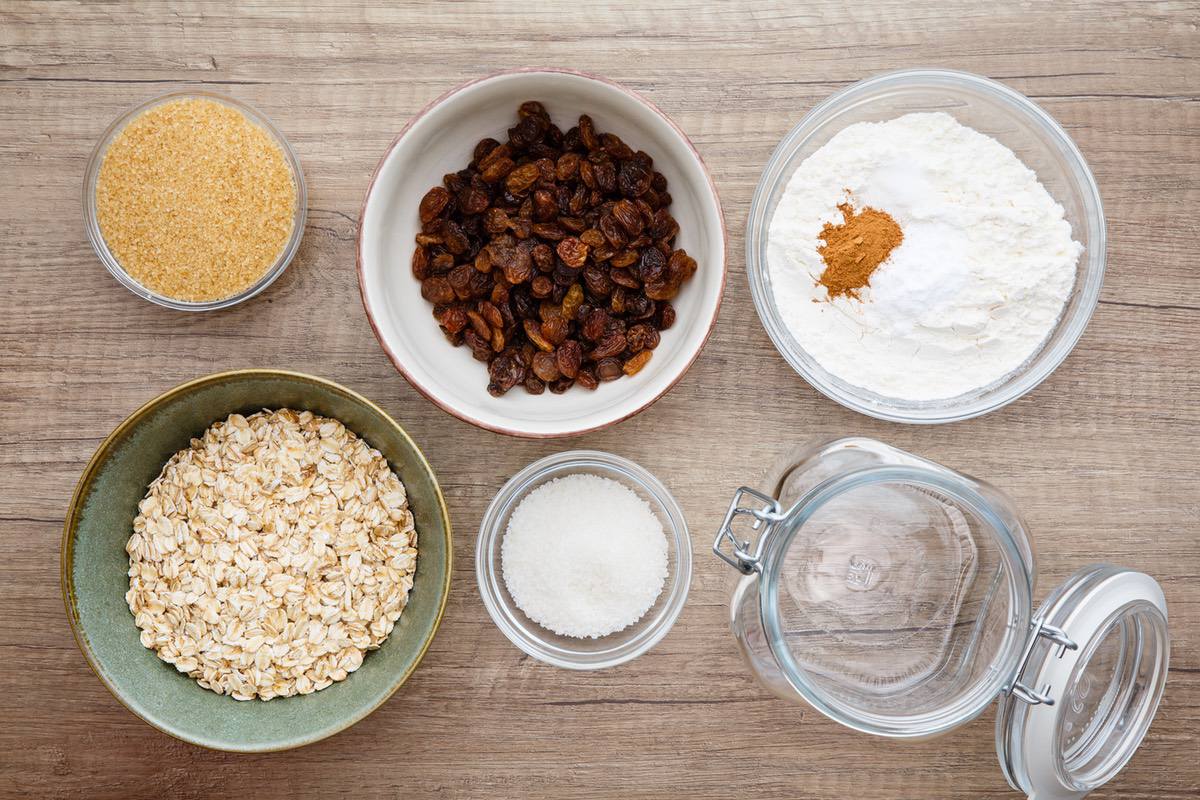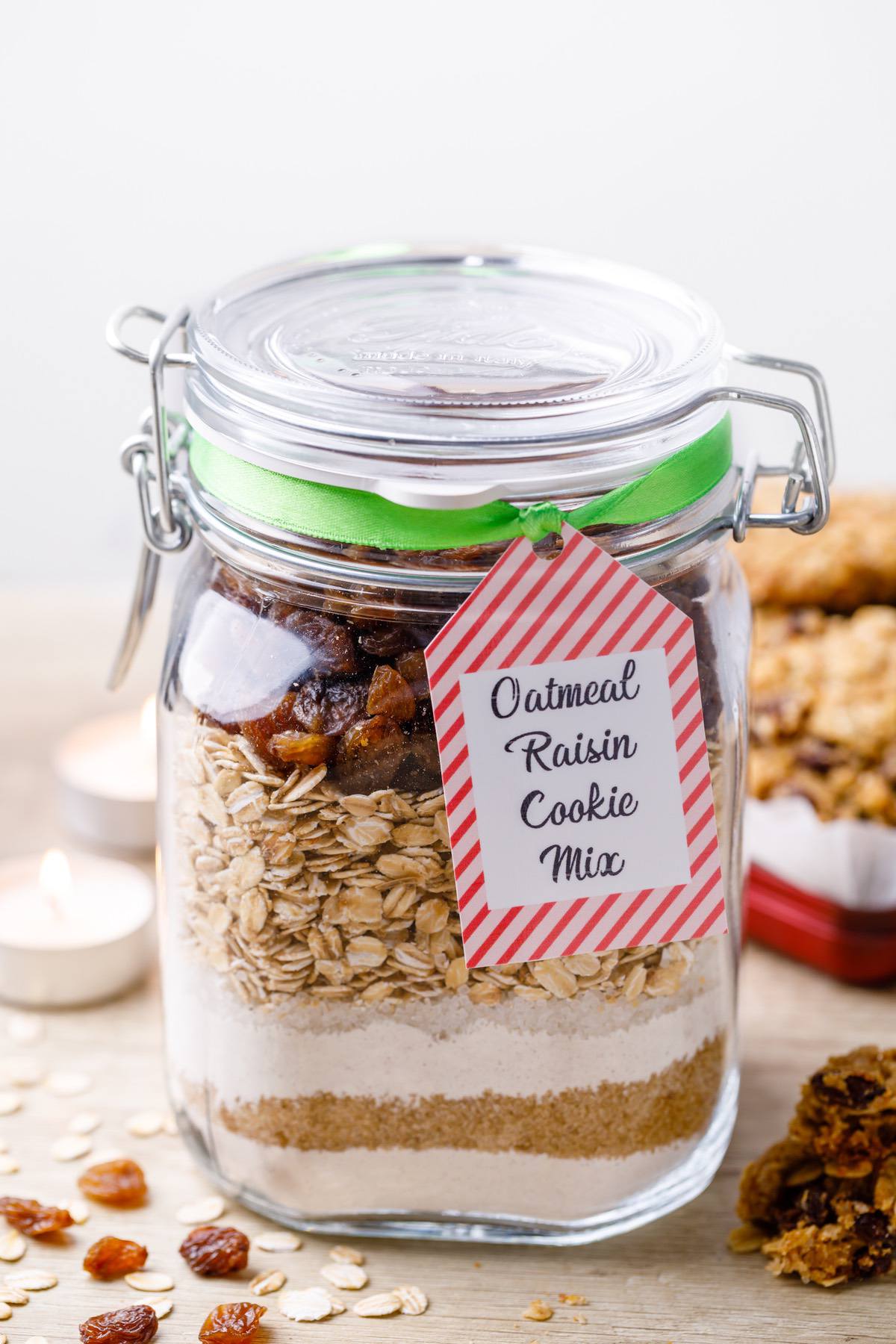 The Best Oatmeal Raisin Cookie Mix
Scale
1 cup all purpose flour 
1 tsp baking soda
¼ tsp salt
½ tsp cinnamon 
½ cup brown sugar
¼ granulated sugar
1 ½ cup rolled oats
1 cup raisins
In a bowl mix the flour, salt, cinnamon and baking soda. 
Layer the ingredients in the following order in a jar: 
-half of the flour mixture 
– brown sugar 
-rest of the flour mixture 
-granulated sugar 
– rolled oats
-raisins 
Print the recipe tag on card stock and cut out. 
Attach the tag to the jar. 
Decorate the jar as you wish. 
To make the cookies, in a bowl add the entire jar of cookie mix and mix to combine. 
In another bowl add 2/3 cup of softened butter, 1 large eggs and 1 tbsp of vanilla extract and mix to combine. 
Add the cookie mix and mix until well blended.
Drop by rounded tablespoon onto a baking sheet lined with parchment paper. 
Bake in preheated oven at 350°F for 10-12 minutes.
More Easy Make-Ahead Cookie Mix Recipes:
Easy Chocolate Chunk Cookie Mix
Cranberry Winter Christmas Cookies In a Jar