DIY Gifts
The Best M&M Cookie Mix in a Jar (These are So Yummy!)
My family and I love to make homemade M&M cookies over the holidays. So with that being said, I'm delighted to share this recipe for making M&M cookie mix recipe because we've pretty much perfected it already thanks to countless "trial runs" over the past few months.
It's actually quite similar to some of the other holiday themed "in a jar" style recipes that we've been sharing as of late. You'll be layering in certain ingredients according to the instructions listed below to give your jar an aesthetically appealing look before decorating it with your favorite holiday decorations. You can even print off the recipe on card stock to attach to the jar if you want. As an added bonus, the jar of M&M cookie mix also doubles as a terrific gift idea for any of your loved ones who have a sweet tooth for cookies.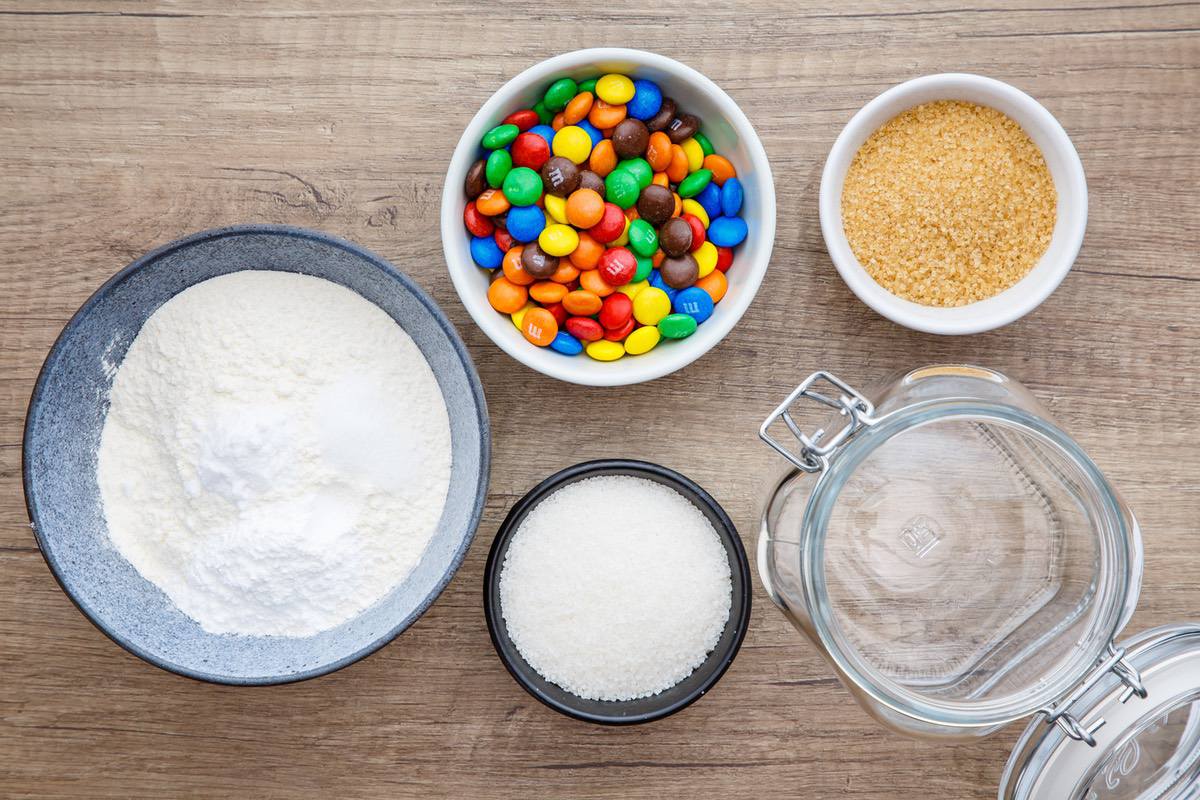 The Best M&M Cookie Mix in a Jar (These are So Yummy!)
Scale
one 1-quart jar 
1 ½ cups all purpose flour
1 tsp baking powder
½ tsp baking soda
¼ tsp salt
1/3 cup brown sugar
½ cup granulated sugar
1 cup M&M's
In a bowl mix the flour, salt, baking powder and baking soda. 
Layer the ingredients in the following order in a jar: 
-half of the flour mixture 
– brown sugar 
-rest of the flour mixture 
-granulated sugar 
– M&M's 
Print the recipe tag on card stock and cut out. 
Attach the tag to the jar. 
Decorate the jar as you wish. 
To make the cookies, in a bowl add the entire jar of cookie mix and mix to combine. 
In another bowl add 4 oz of softened butter, 1 large eggs and 1 tbsp of vanilla extract and mix to combine. 
Add the cookie mix and mix until well blended.
Drop by rounded tablespoon onto a baking sheet lined with parchment paper. 
Bake in preheated oven at 350°F for 8-10 minutes.
More Incredible Make-Ahead Cookie Mixes to Try:
Gingerbread Cookie Mix From Scratch
The Best Oatmeal Raisin Cookie Mix
Cranberry Winter Christmas Cookies
Easy Chocolate Chunk Cookie Mix