Easy Recipes
Make-Ahead Lasagna You Can Eat All Week for Easy Meals
Lasagna is one of those rare foods that I could seriously eat every day of the week for the rest of my life, with zero complaints. I really do love it that much. I usually make one on Sunday evenings and then enjoy the leftovers for lunch throughout the week. Whenever I do that, I always follow this make ahead lasagna recipe. It seriously makes the most satisfying lasagna meal that I've ever tried. Bold words considering I've been eating lasagna for years. It's loaded with ground beef, lasagna noodles, cheese (four different kinds!), garlic, onion, and so much more.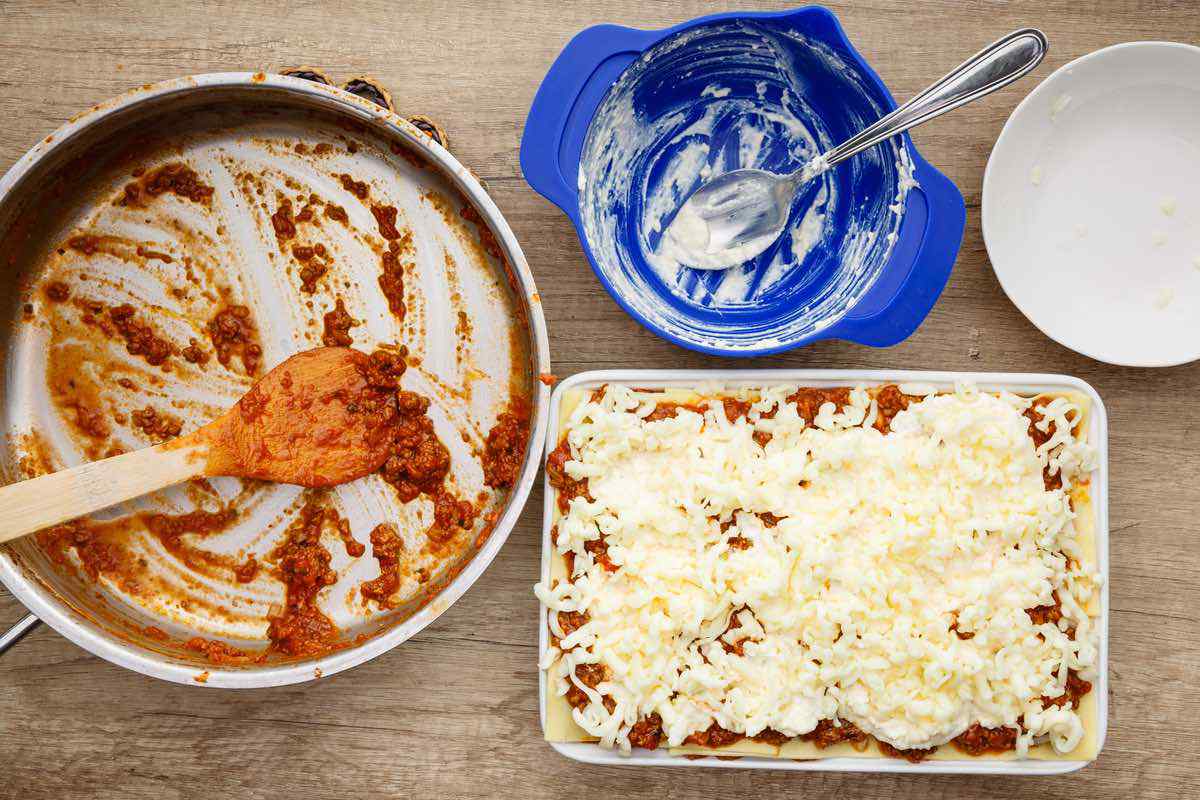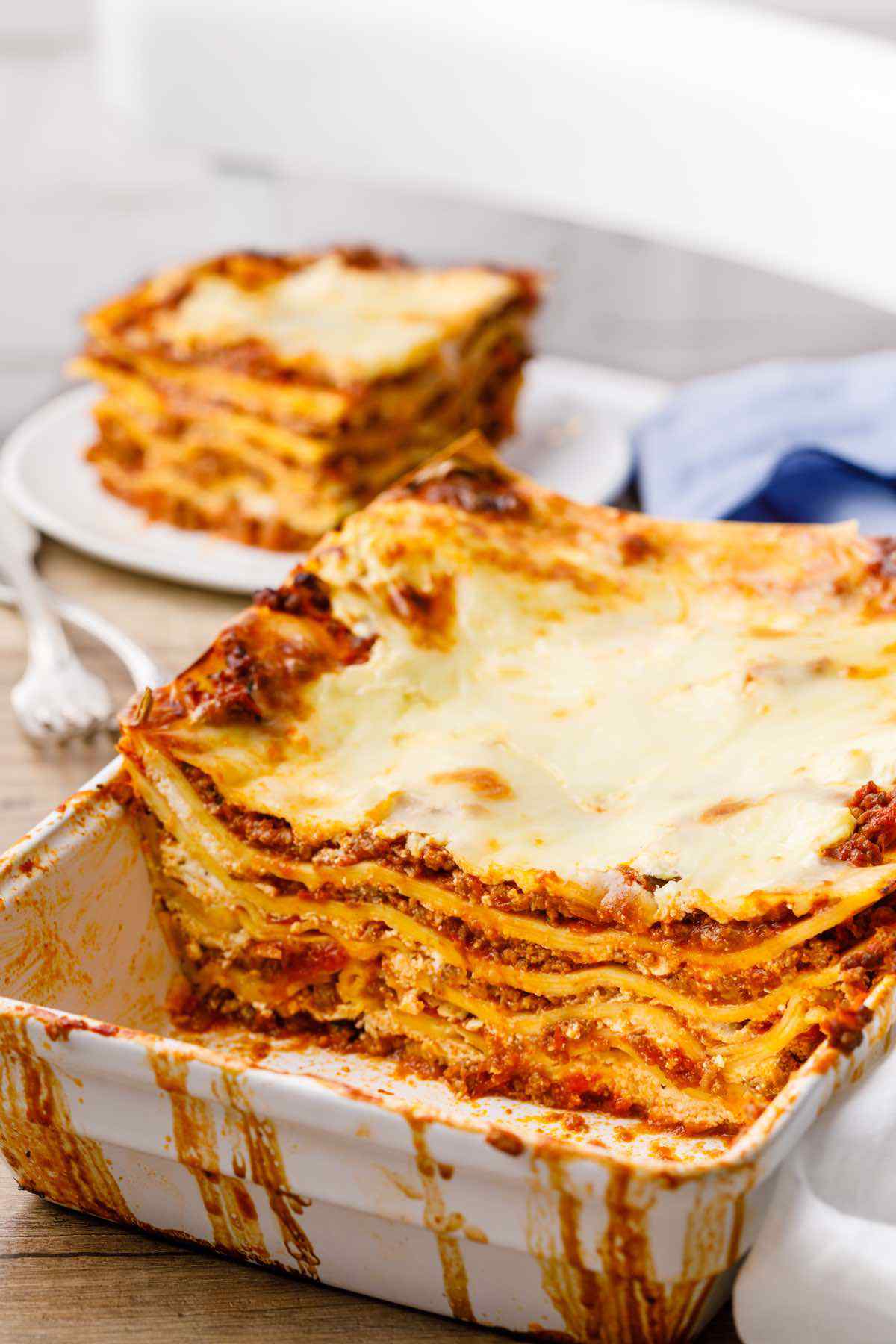 View More Make-Ahead Recipes:
Make-Ahead Breakfast Sandwiches (High in Protein)
Quick and Easy Make-Ahead Breakfast Burritos
The Best Make-Ahead Breakfast Casserole (Yum!)
Easy 5-Ingredient Make-Ahead Mashed Potatoes
Make-Ahead Lasagna You Can Eat All Week for Easy Meals
Author:
Prep Time:

20 minutes

Cook Time:

1 hour, 30 minutes

Total Time:

1 hour, 50 minutes

Yield:

6

1

x
Scale
1 pound ground beef
2 tbsp olive oil
1 medium onion, chopped
4 garlic cloves, minced
2 (24-oz.) jars tomato and basil pasta sauce
2 tbsp chopped fresh parsley
1 (10-ounce) package dry lasagna noodles
2 cups cottage cheese
1 cup ricotta cheese
1 ½ cups grated Parmesan cheese
2 large eggs, lightly beaten
2 ½ cups shredded mozzarella cheese
salt, black pepper to taste
In a large skillet heat the olive oil over medium heat.
Add the onion and cook for 5 minutes.
Add the garlic and cook for 30 seconds.
Add the ground beef and cook, stirring until it crumbles and is no longer pink.
Drain excess fat, reserving 1 tablespoon in the skillet.
Stir in the tomato basil pasta sauce and cook for 5-10 minutes or until the sauce thickens.
Remove from the heat.
Stir in the chopped parsley and season with salt and black pepper to taste. Set aside.
Cook the noodles according to package directions, drain and set aside.
In a bowl place the cottage cheese, ricotta, parmesan, 1 cup shredded mozzarella and eggs and mix to combine.
Season with salt and black pepper to taste and set aside.
To assemble, spread 1 cup meat sauce onto bottom of 13×9-inch baking dish, top with layers of 3 lasagna noodles, 1/3 of the ricotta mixture and 1 cup meat sauce.
Repeat layers twice.
Top with remaining noodles and meat sauce.
Sprinkle with remaining mozzarella.
Cover with aluminum foil and refrigerate for up to 2 days or freeze for up to 2 months. Use a freezer-safe baking dish if you are going to freeze it.
When ready to bake, remove the dish from the refrigerator and let stand at room temperature for 30 minutes.
Adjust an oven rack to the middle position and preheat oven to 375°F.
Bake, covered, for 40-45 minutes.
Uncover and bake 15-20 minutes or until cheese is browned.

   

Let stand 5-10 minutes before serving.
To cook the frozen lasagna, thaw in refrigerator for 24 hours, then bake as directed.