Natural Beauty Recipes
Collagen-Rich Keto Face Mask (This is The Best DIY Mask Ever)
If you're tired of those commercial brand face masks that you find on store shelves that don't work at all, then I've got just the recipe you need today. It makes quite possibly the best DIY face mask of all time, and you only need a few simple ingredients to make it. The recipe is for a collagen-rich keto face mask that's made with fresh raspberries, Greek yogurt, and collagen peptide powder. The rich collagen content of this recipe works wonders for your skin, as collagen is well known for its ability to promote rich and vibrant looking skin. There's no need to waste your hard earned money anymore on a face mask that won't work when you can quickly and easily make one yourself in less than five minutes with this fabulous DIY recipe.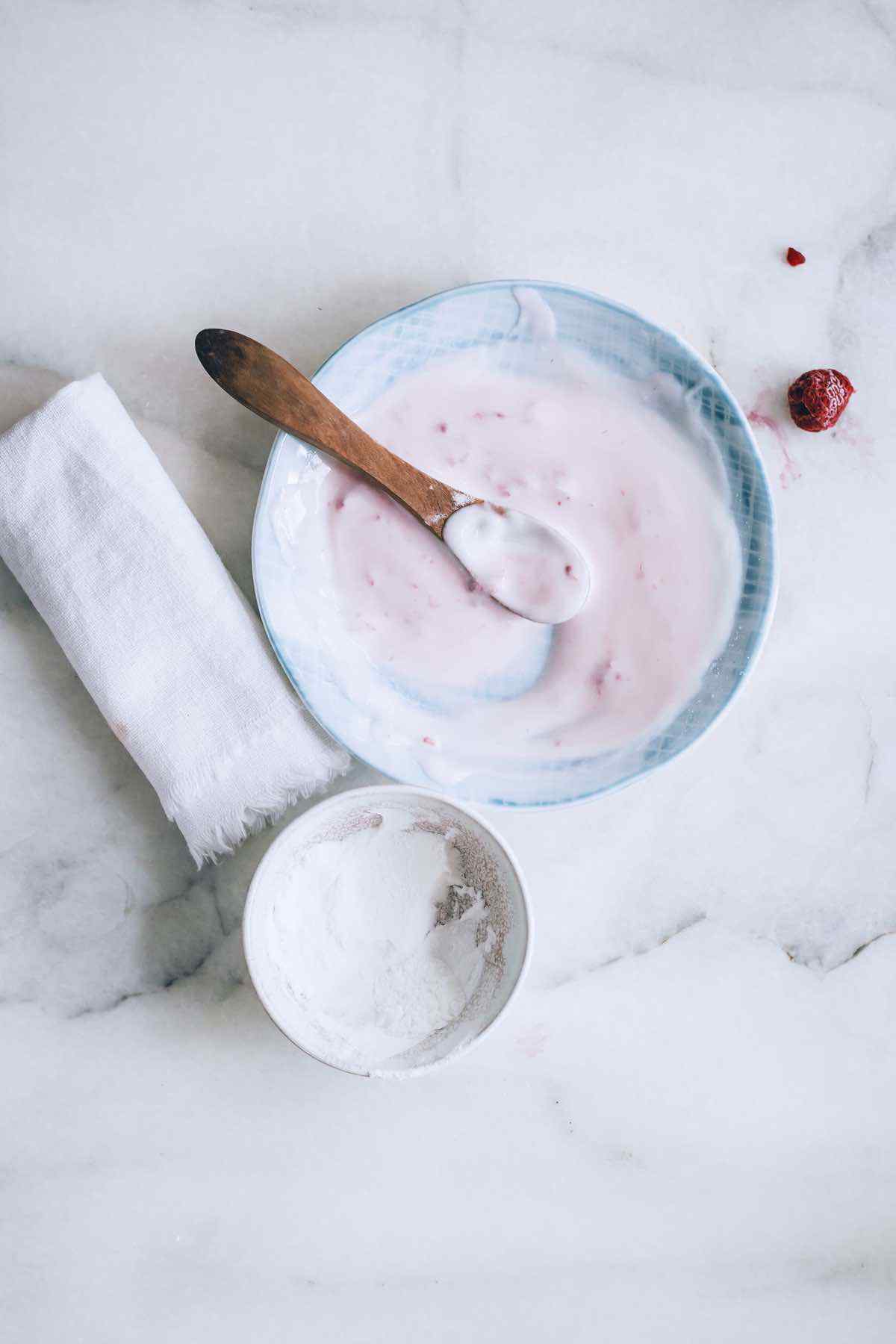 View More DIY Face Mask Recipes:
4-Ingredient Essential Oil Infused Face Mask Recipe (Works with any oil!)
Protective DIY Sunscreen Face Mask with Natural SPF
Detoxifying Apple Cider Vinegar Face Mask (This Works!)
Homemade Aztec Clay Face Mask for Acne (Easy and Effective)
Homemade Vitamin D Face Mask for When You Can't Get Enough Sun
Turmeric Curcumin Face Mask for the Healthiest Skin Ever
Collagen-Rich Keto Face Mask
Scale
3-4 fresh raspberries (or defrosted), crushed
1 tbsp natural Greek yogurt
1 tbsp collagen peptide powder
Combine all the ingredients into a ceramic bowl to form a paste.

Apply on clean face and let sit 20 mins.

Rinse with warm water and apply your favorite moisturizer.