Easy Recipes
Mindblowing Instant Pot Vanilla Yogurt Recipe (ERMAHGERD!)
One of the best things about owning an instant pot is the seemingly endless combinations you can try out. I love taking my usual recipes and changing up the process because most of the time, that alone yields an almost completely different dish. Speaking of different: have you ever heard of making yogurt with an instant pot? It's actually pretty genius if you ask me. I love yogurt and we go through it like water in this house, so it can get a little pricey. Now that I can make my own, I save so much and I can even control how much sugar goes in it. The only important thing to keep in mind is to make sure that you use a Greek yogurt that contains live and active culture cells in order to reap the most benefits from this recipe. Otherwise, get ready to be blown away by my instant pot vanilla yogurt.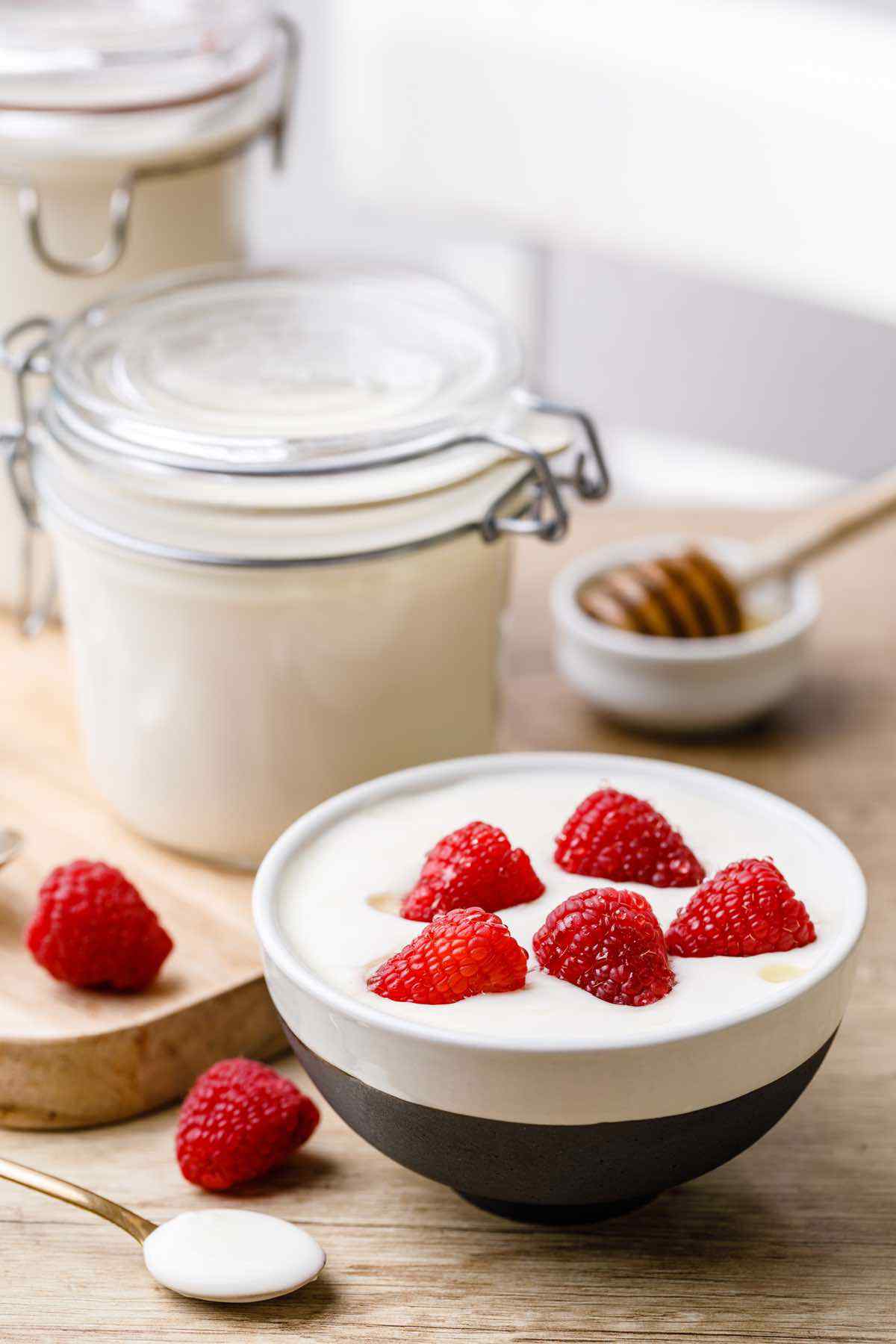 Mindblowing Instant Pot Vanilla Yogurt Recipe
Author: Anna - Miss Wish
Prep Time:

10 minutes

Cook Time:

10 hours

Total Time:

10 hours, 10 minutes

Yield:

1 gallon

1

x
Scale
1 gallon milk (1%, 2%, or whole)
3 tbsp plain Greek yogurt (see Note*)
1 tsp vanilla extract
Pour the milk into the Instant pot.
Press the YOGURT button on the Instant Pot repeatedly to select More mode.
After 10 seconds, the Instant pot will beep and screen will read "BOIL".
Close the lid and walk away.
After the boil cycle is complete, the screen will read "YOGT" and the Pot will turn off.
Remove the lid.
Stir the milk and check the temperature using a cooking thermometer.
The milk must reach a temperature of at least 180°F.
Remove the pot insert and allow the milk to cool until it reaches a temperature of 110 to 115 °F.
Return the pot insert into the Instant Pot.
Place ½ cup of the milk in a small bowl.
Add the Greek yogurt and stir to combine.
Stir the yogurt mixture back into the milk mixture in the pot.
Close the lid.
Press the "Yogurt" button and adjust to Normal mode.
Set the time for 9 to 12 hours (9 for a looser, milder yogurt and 12 for a thicker, tarter yogurt).
Close with a lid.
When finished, the Instant Pot will beep and screen will read "YOGT".
Remove the lid.
Stir in the vanilla extract.
Transfer the yogurt to storage containers.
Cover and chill until cold, about 4-6 hours, or up to 5 days.