Easy Recipes
Down Home Instant Pot Salisbury Steak
My grandmother used to make the best salisbury steak meals. I always used to look forward to visiting her because I knew she would be making it just for me. All of these years later and I still haven't lost my love for salisbury steak. As a matter of fact, I make it quite often these days thanks to this instant pot salisbury steak recipe. You'll be making your own incredibly good homemade steak patties using some ground beef, Worcestershire sauce, garlic, bread crumbs, paprika, one egg, and salt and pepper. The homemade gravy sauce is just as killer. It is, after all, one half of any salisbury steak recipe.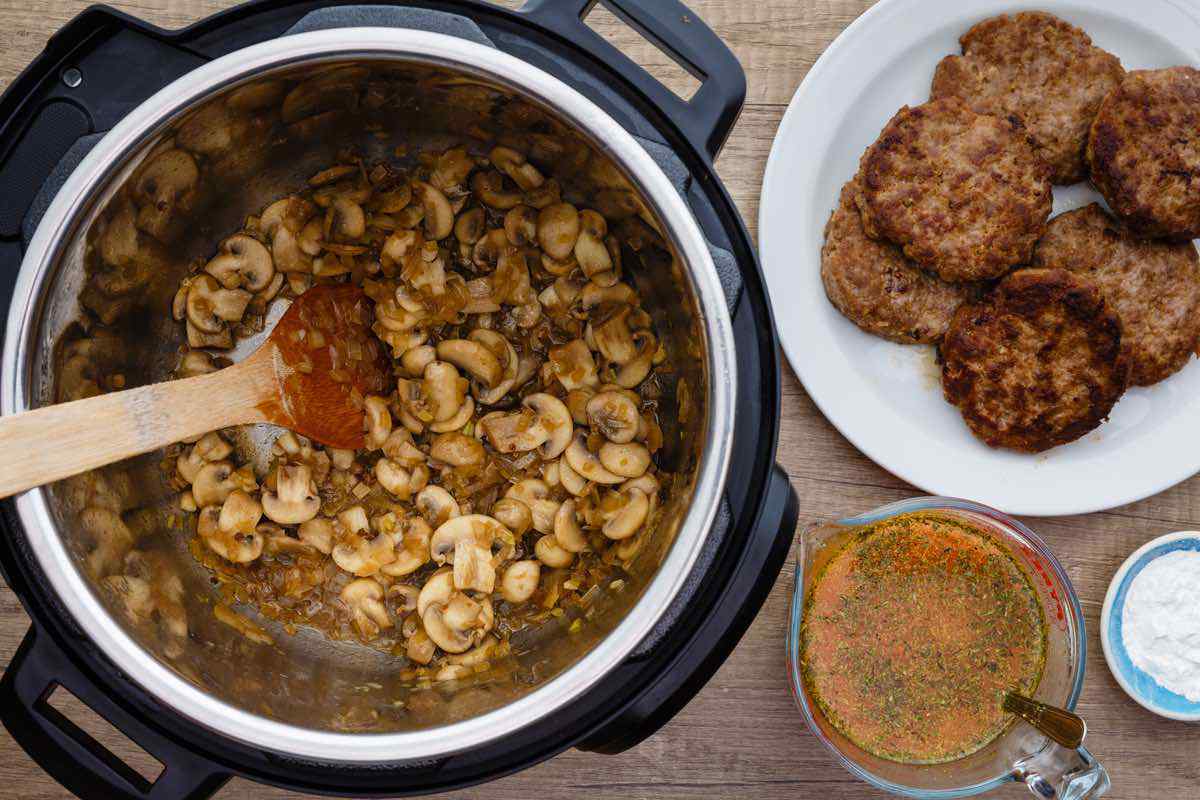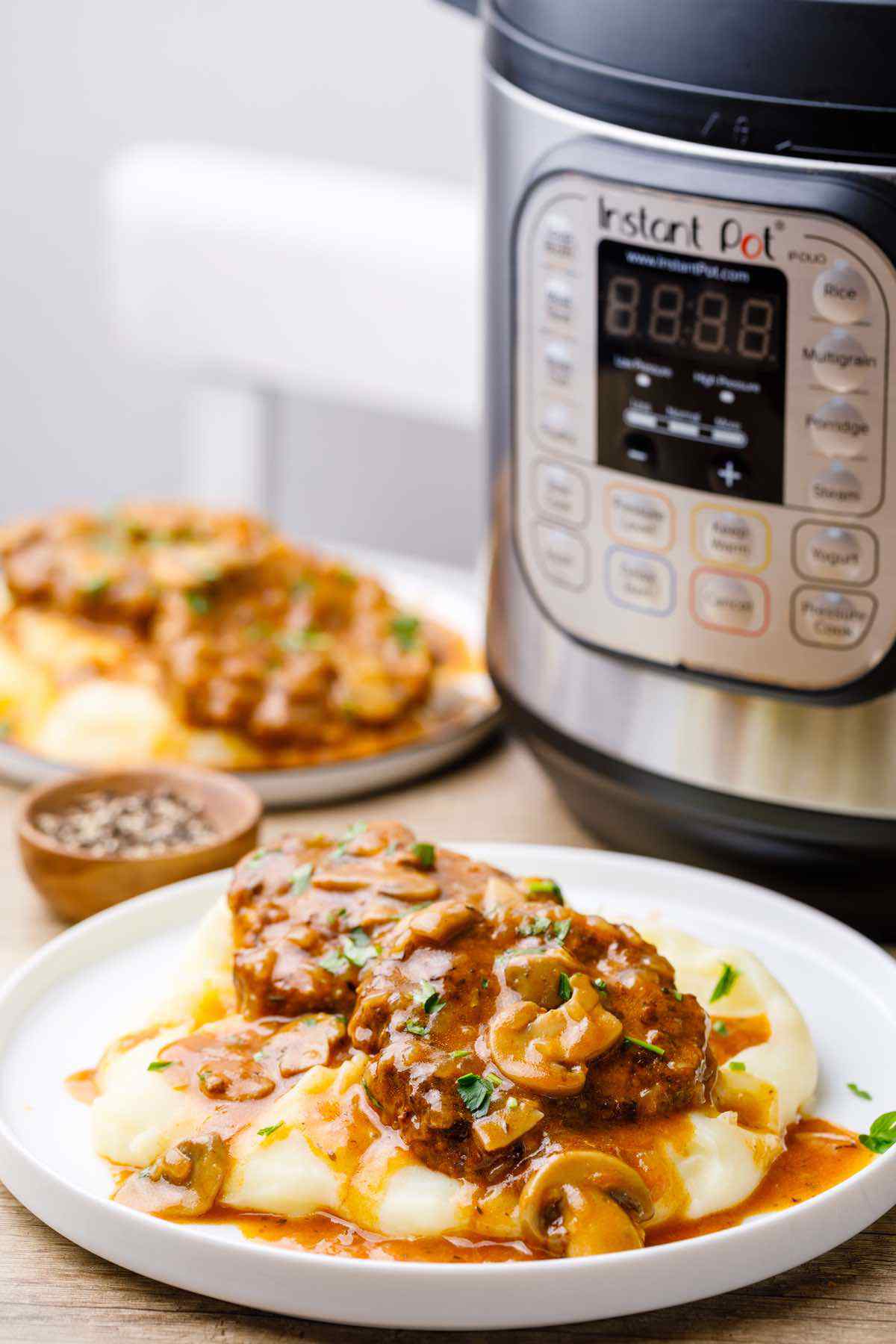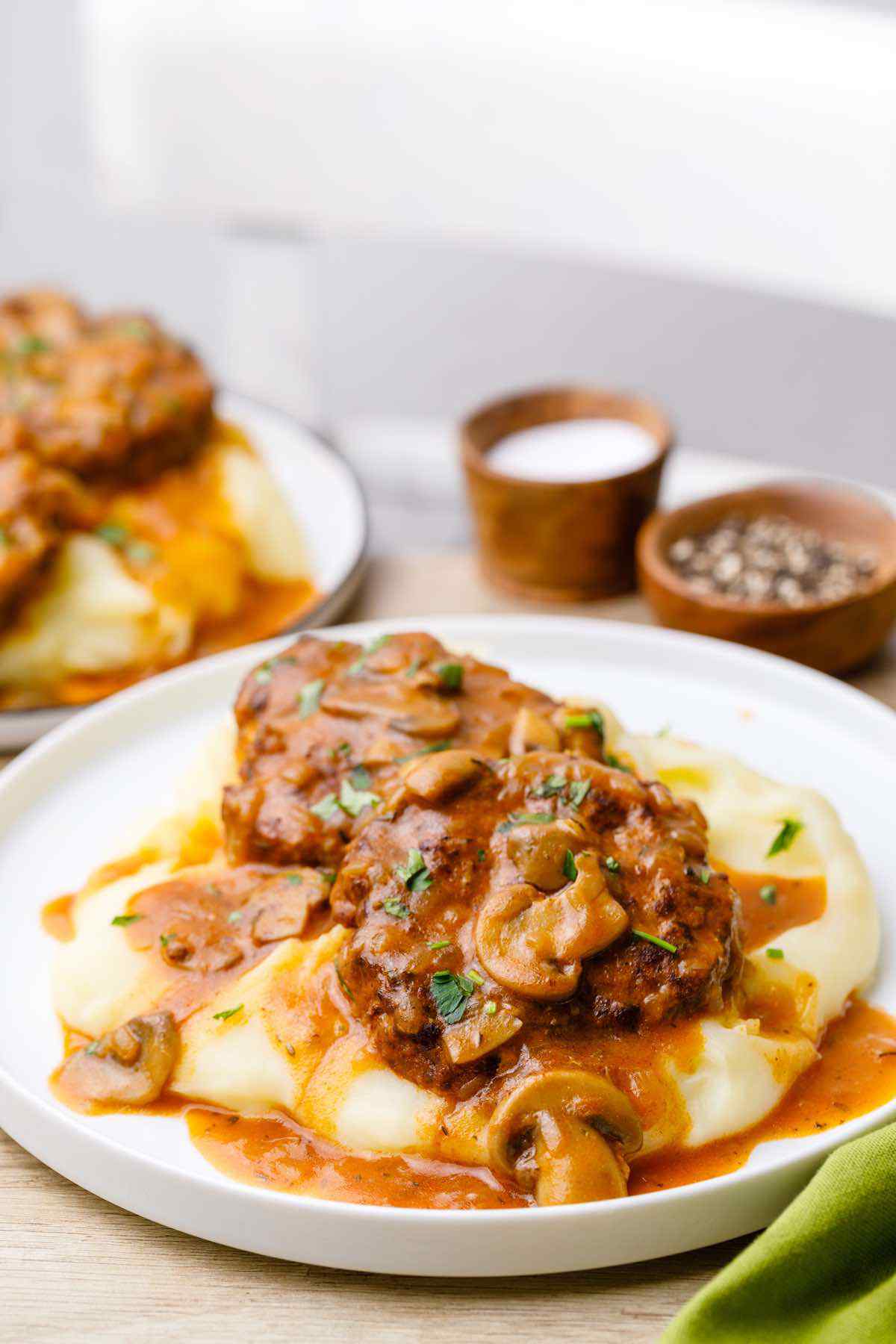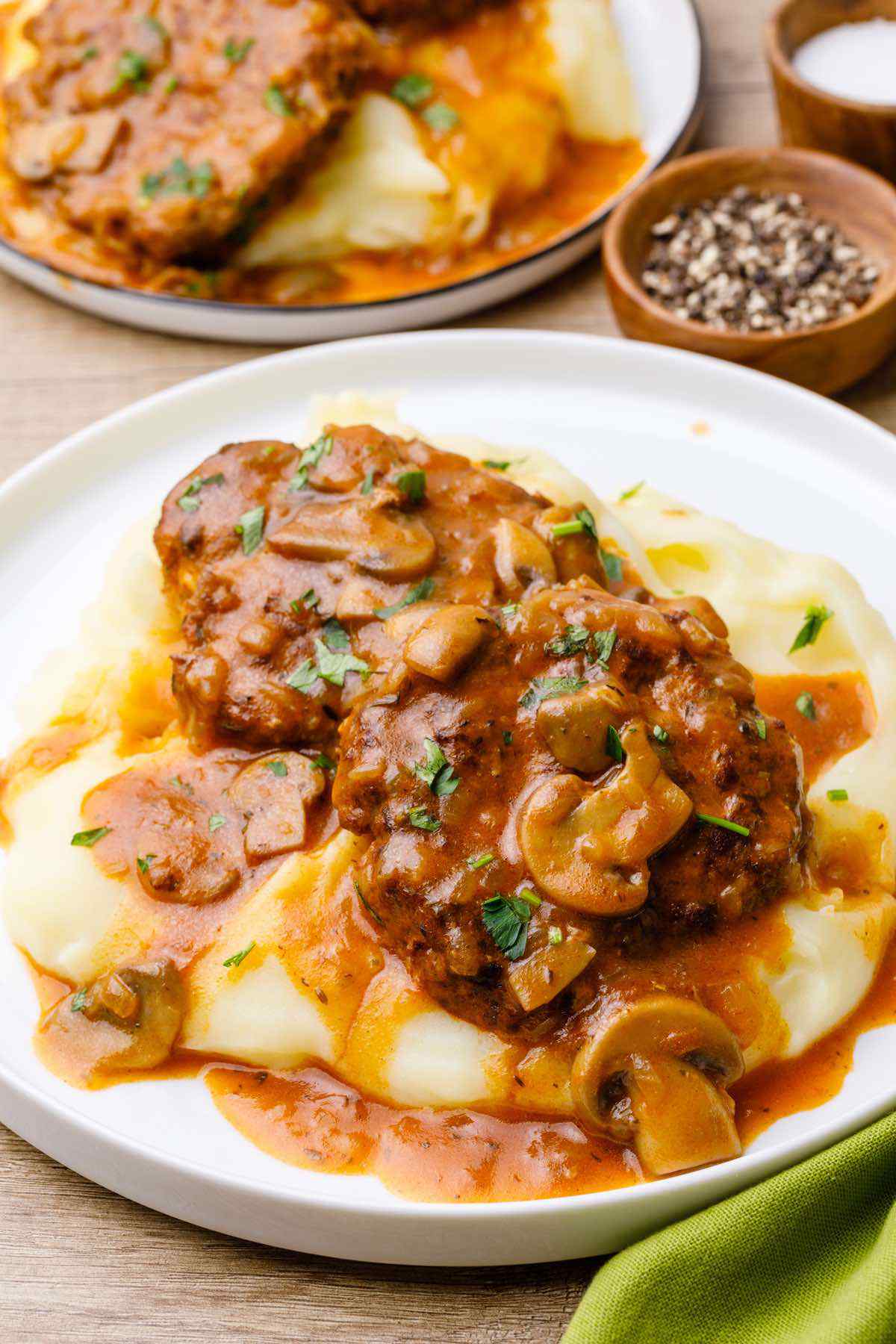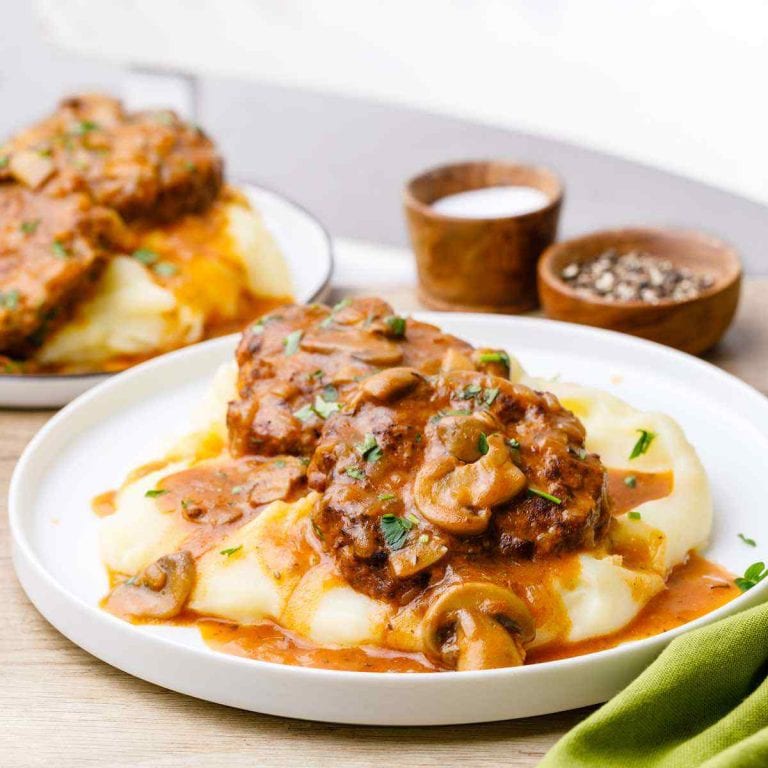 Down Home Instant Pot Salisbury Steak
Author:
Prep Time:

15 minutes

Cook Time:

20 minutes

Total Time:

35 minutes

Yield:

6

1

x
Scale
1 pound ground lean beef
1 egg
1 tbsp Worcestershire sauce
1 garlic clove, minced
1/3 cup breadcrumbs
½ tsp salt
¼ tsp black pepper
½ tsp paprika
3 tbsp butter
1 medium onion, chopped
10 ounces white mushrooms, sliced
2 cups beef broth
1 tbsp tomato paste
1 tbsp dijon mustard
1/2 tsp thyme
2 tbsp minced fresh parsley
2 tbsp cornstarch
salt, black pepper to taste
Place the ground beef, egg, Worcestershire sauce, garlic, breadcrumbs, paprika, ½ teaspoon of salt and ¼ teaspoon of black pepper in a large bowl and mix to combine.
Shape into 6 patties and set aside.
Press the SAUTE button on the Instant Pot and let stand until screen reads "HOT".
Add 2 tablespoons of butter.
Add the patties and brown, 2-3 minutes per side.
Remove the patties from the Instant pot and set aside.
Add 1 tablespoon of butter.
Add the onion and mushrooms and cook, stirring occasionally, until softened and browned, 3 to 4 minutes.
In a bowl combine the beef broth, tomato paste, mustard and thyme.
Season to taste with salt and black pepper.
Pour the broth mixture in the pot and scrape the bottom of the pot with a wooden spoon to loosen the brown bits.
Press the CANCEL button.
Return the patties into the pot.
Close and seal the Instant pot.
Turn the venting knob to SEALING.
Press the PRESSURE COOK button and check to make sure the pressure level shows as "High" on the display.
Adjust the timer to 8 minutes.
When finished cooking, let the pressure come down naturally for 10 minutes, then quick release the rest of the pressure.
Open the lid and remove the patties from the pot.
In a small bowl combine the cornstarch and 2 tablespoon of water.
Press the SAUTE button on the Instant pot.
Add the cornstarch mixture to the pot and stir to combine.
Cook, stirring frequently, until the sauce has thickened to your liking.
Season with salt and black pepper to taste.
Press the CANCEL button.
Pour the gravy over the patties.
Sprinkle with chopped parsley and serve.