Easy Recipes
How to The Best Homemade Bacon Bits (In the Oven)
When it comes to cooking, there are a handful of rules that I do my very best to stick to. One of those rules is that if you're ever looking to improve the taste of something, just add bacon. Or in some cases (like salads), just add bacon bits. With that being said, today I'll be sharing a recipe that will show you how to make the best homemade bacon bits in the oven.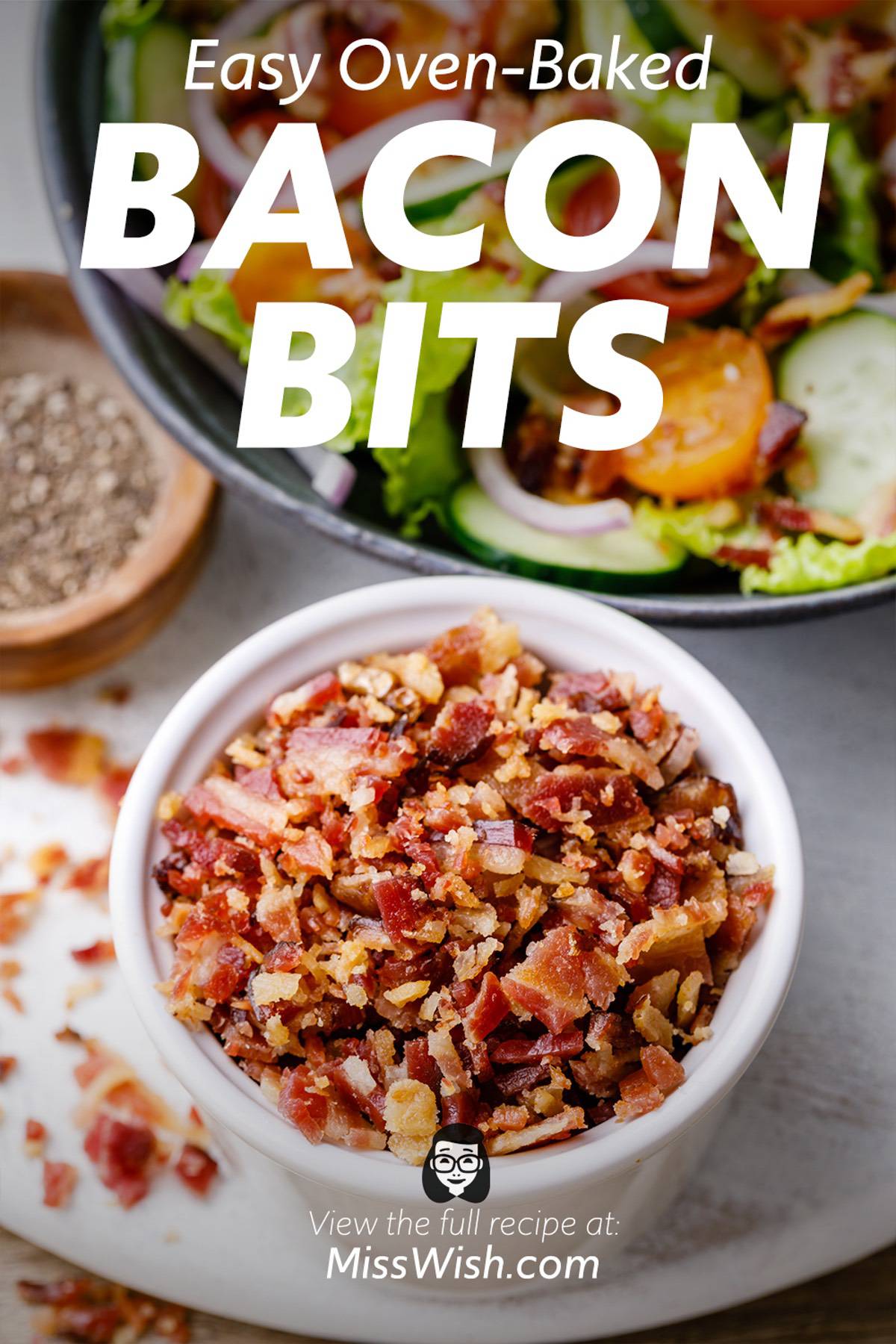 This particular recipe is actually rather similar to a couple of other bacon recipes that I've shared recently in that you'll be using an oven preheated to 375°F to cook your bacon instead of a frying pan or microwave. To make the bacon bits, you'll want to use approximately seven thick slices of bacon and arrange them evenly on a baking sheet that has been lined with foil.
Cook your bacon for 15-20 minutes, or just long enough for it to become cooked and crispy. Once the bacon is done cooking, remove it from the oven, drain the fat, then transfer it to a cutting board to chop it into your bacon bits. You can use the bacon bits right away or they can also be stored in the freezer by sealing them in a freezer bag.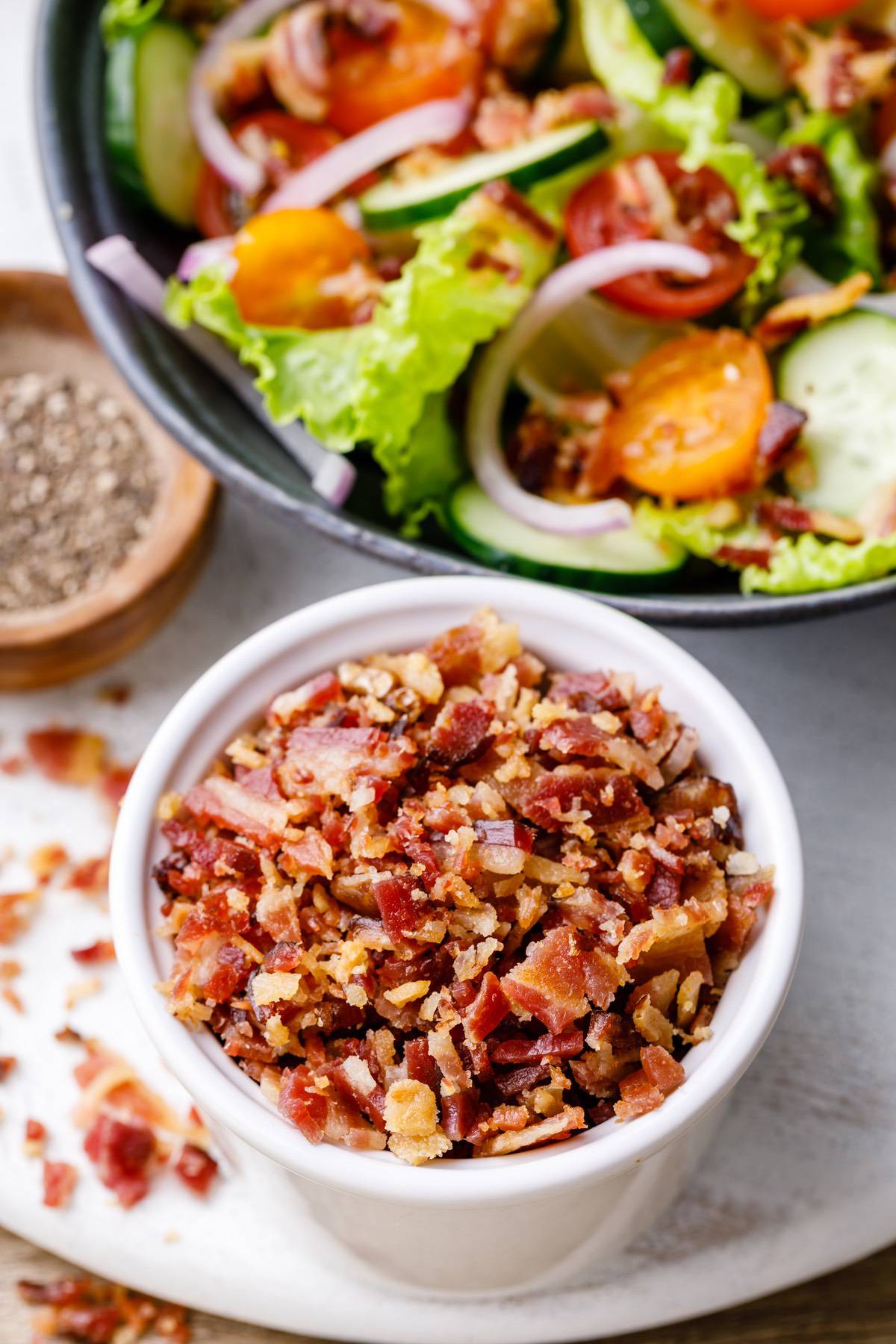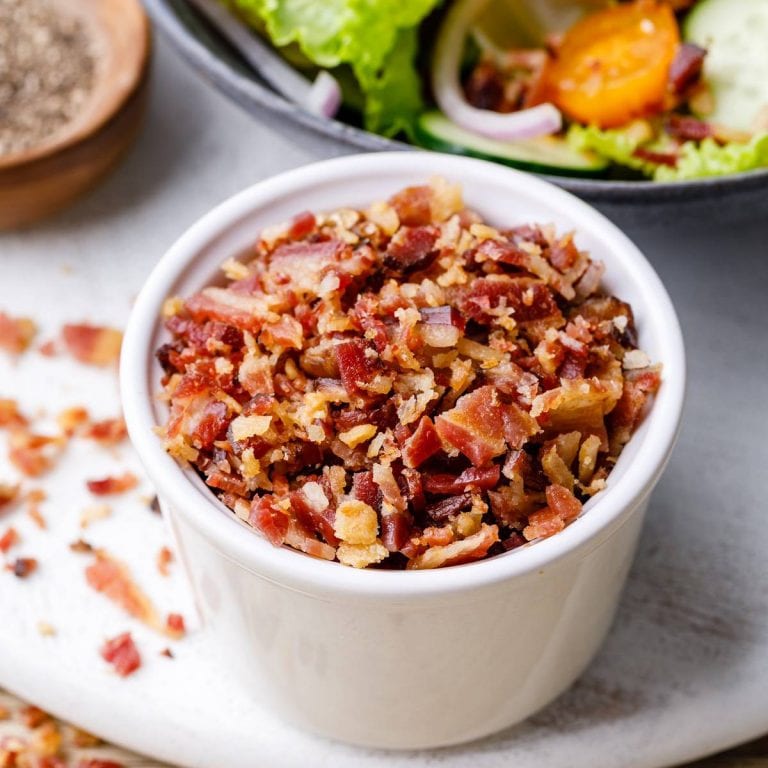 How to The Best Homemade Bacon Bits (In the Oven)
Author: Anna - MissWish.com
Prep Time:

2 minutes

Cook Time:

20 minutes

Total Time:

22 minutes

Yield:

7

1

x
Position the oven rack in the middle of the oven and preheat the oven to 375°F. 

Place the bacon on a baking sheet lined with foil.

Bake in preheated oven for 15-20 minutes or until the bacon is cooked and crispy.

Remove from the oven and transfer the bacon to a paper-towel lined plate to drain off fat.

Transfer the bacon to a chopping board and chop into small pieces. 

Transfer the bacon bits to a freezer bag and store in the freezer.
More Easy Oven-Baked Bacon Recipes: