Easy Recipes
Easy 7-Ingredient White Sangria Recipe (This is the Best!)
I've made it a point to have sangria night with my friends every so often because I'm always up for trying new recipes. This easy white sangria recipe has been a staple in our parties for a while now because it's so easy to prepare.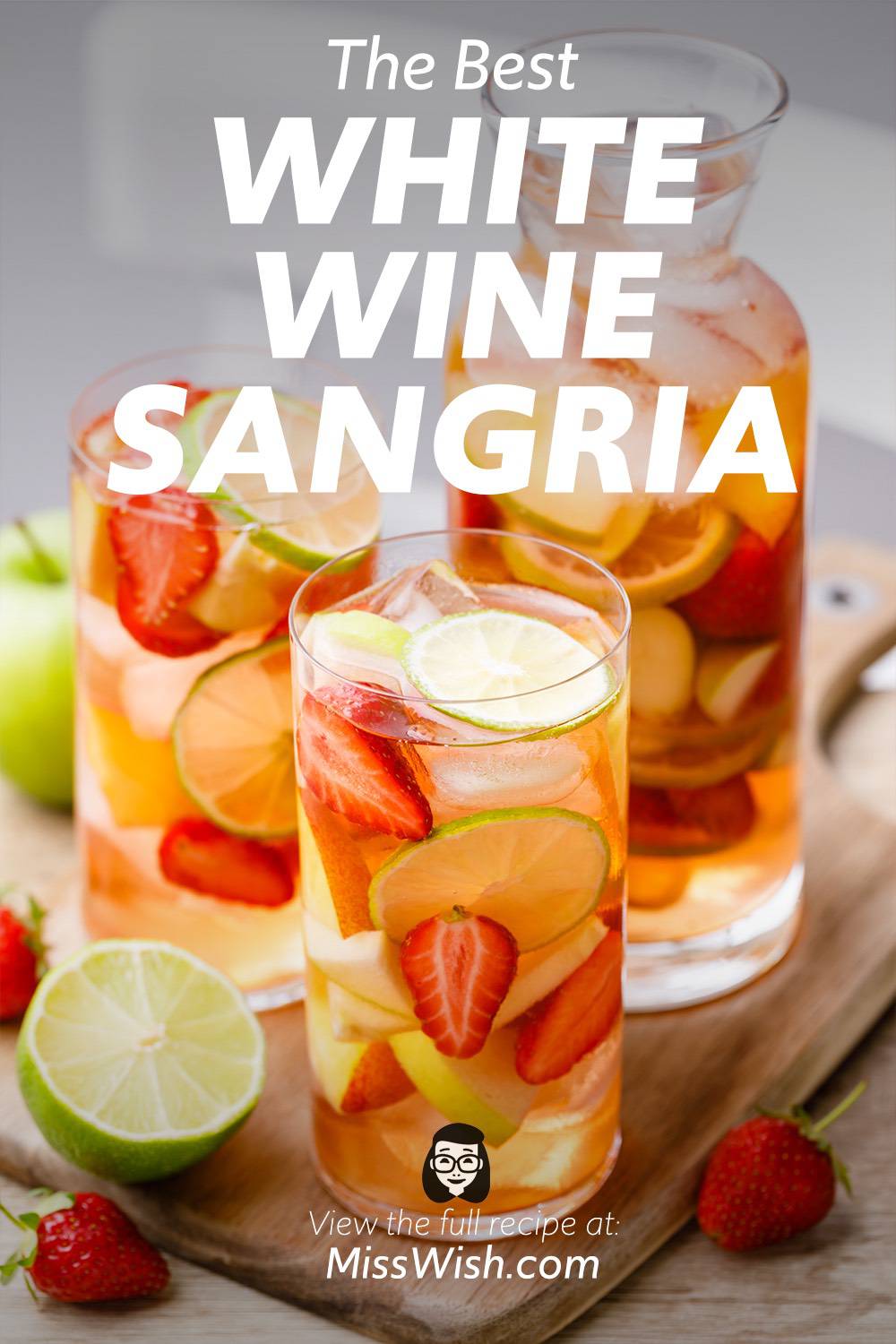 While quite a few of my friends prefer red sangria, I've always been partial to white sangria recipes myself. Here are five other white sangria recipes that I personally enjoyed before finally deciding on the recipe that I'll be sharing with you all today.
The great thing about sangria is it's extremely easy to make, and even easier to drink–so make sure to make plenty!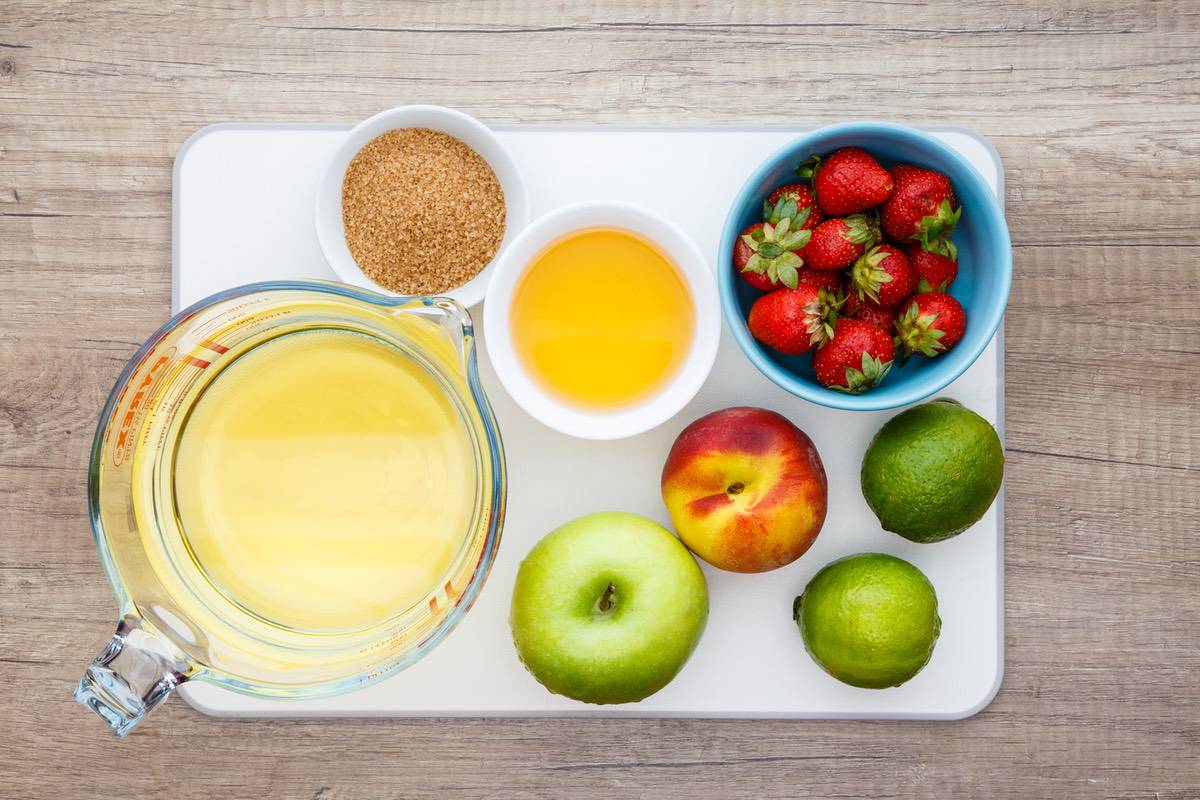 For this recipe, you'll first need to add a bit of apple brandy, sugar, and two limes into a pitcher. Next, add in the peach, one cup of fresh strawberries, and an entire 750 ml bottle of dry white wine. Stir everything well, cover the pitcher with plastic wrap, and then put the sangria in the fridge to let it chill for approximately one hour before serving.
Is Sangria Supposed to Be Sweet?
One of my favorite things about sangria is that it's incredibly easy to customize each recipe to your specific preferences. It can be as sweet as you want it to be or barely sweet! It all depends on your choice of fruit and the different types of alcohol you mix with it, if any.
In general, you should go in expecting that your sangria will be rather fruity and sweet because most sangria recipes will be on this side of the spectrum. However, for keto purposes, I always try to use low-sugar or low-glycemic-index fruits to keep the carb content down.
What Type of Wine is Best for Sangria?
The type of wine that is 'best' for making sangria boils down to what vibe you're going for. For those with a sweet tooth, I find that a sweet wine on top of already sweet fruit is always a hit. However, for those who like to pair their sangria with full meals, I find that dry wines may work better.
With that being said, I find that when it comes to making white sangria, I prefer to go with a dry sauvignon blanc because I find it adds a slight tropical touch into the mix.
On the other hand, when making a red sangria, I usually go with either a Spanish cabernet sauvignon or a good dry merlot.
Is Sangria Best Made with White Wine or Red Wine?
Sangria is made with both white wine and red wine and sometimes even with rose wine! There's no right and wrong really, and it all boils down to your preferences and what you decide to pair it with.
One thing I do consider with my sangria is how long it's going to be in the fridge for. If I know it's going to be gone by the end of the night, then it doesn't matter if I use red or white. However, if I know there will be leftovers, white wine usually keeps better when stored in the refrigerator.
(You may also like: The Best Mulled Wine Spice Recipe)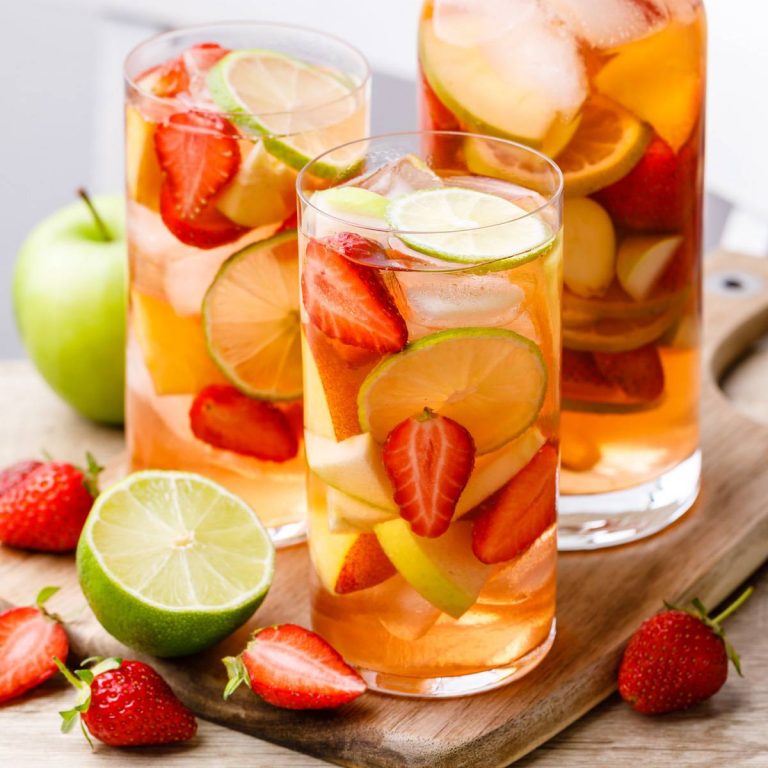 Easy 7-Ingredient White Sangria Recipe (This is the Best!)
Scale
¼ cup

sugar

¼ cup

apple brandy

2

medium limes, sliced 

1

medium apple, cored and sliced 

1

medium peach, sliced 

1 cup

fresh strawberries, sliced 

1

(750-ml) bottle dry white wine
In a large pitcher combine the apple brandy, sugar and lime. 

Add the peach, apple, strawberries and white wine. 

Stir well.

Cover with plastic wrap.

Let chill in refrigerator for at least one hour. 

Serve over ice.