DIY Gifts
Diy Magnetic Plant and Flower Pots for the Refrigerator
As geeky as it might sound, one of my favorite hobbies for the last few years has been decorating my fridge with all sorts of wacky crafts. I just ecently got into making super cool diy magnetic plant and flower pots as well, so I'm thrilled to share this diy guide with you.
First, get yourself a few metal cans and coat them with a few thin coats of spray paint. After letting the paint dry completely, use glue to attach the strong magnets to each can. Once again, let the glue dry, and then go ahead and insert your favorite plants into the garden.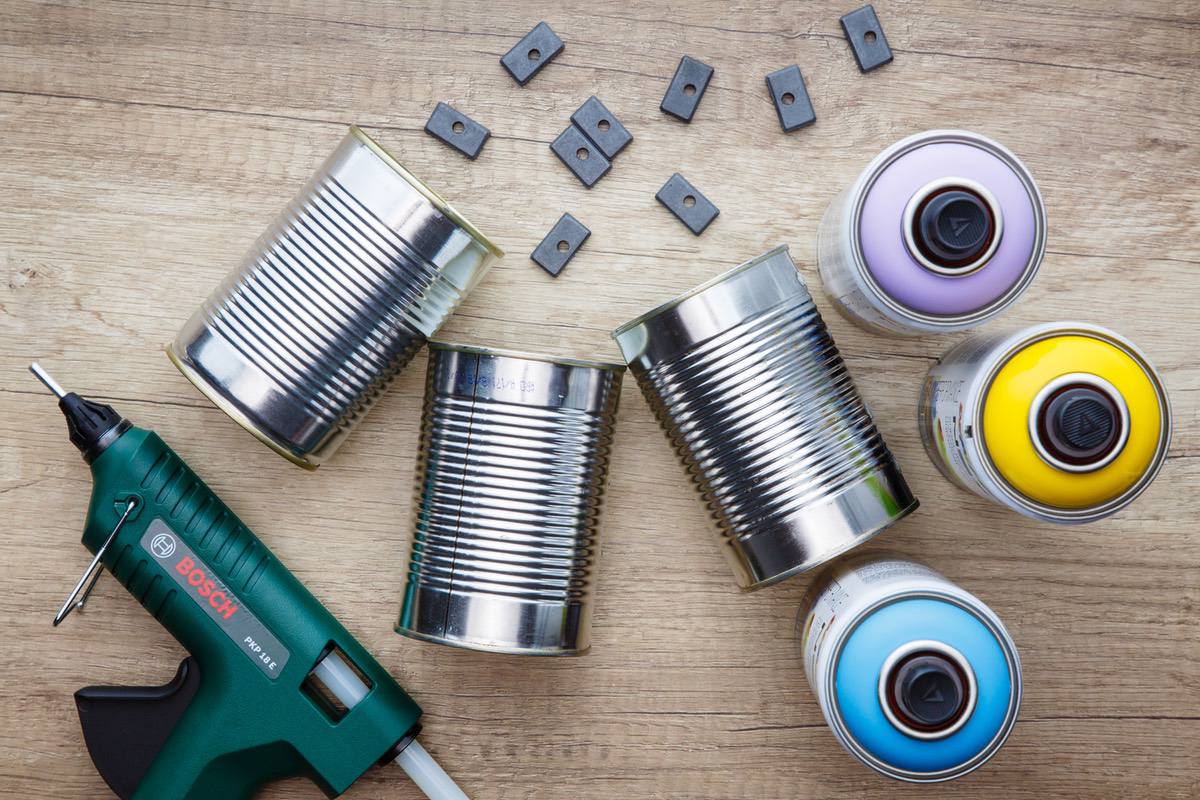 These diy magnetic plant and flower pots are such a neat fridge decoration to make for yourself, but they're also a great gift idea for any of your loved ones who appreciate diy gifts.
(You may also like: Diy Succulent Planters Using Old Animal Figures)
Diy Magnetic Plant and Flower Pots for the Refrigerator
metal cans 

spray paint in various colors

strong magnets

glue 

plants
Using several thin coats of spray paint, coat the cans from all angles.

Allow the paint to dry completely. 

Glue the magnets onto the cans

Insert the plants and enjoy.