Natural Beauty Recipes
13 Easy Diy Coffee Scrubs for Gorgeous Skin (Gentle on Face and Body)
Gorgeous skin just got even easier to achieve with this collection of recipes for easy DIY coffee scrubs. Gentle enough for both the face and the body, these scrubs take just minutes to make for a glowing skin which lasts all day, and whether you like to wake up to the invigorating buzz of tangy orange, or prefer the comforting scent of pumpkin spice latte, these scrubs will make a wonderful addition to your bath-time routine.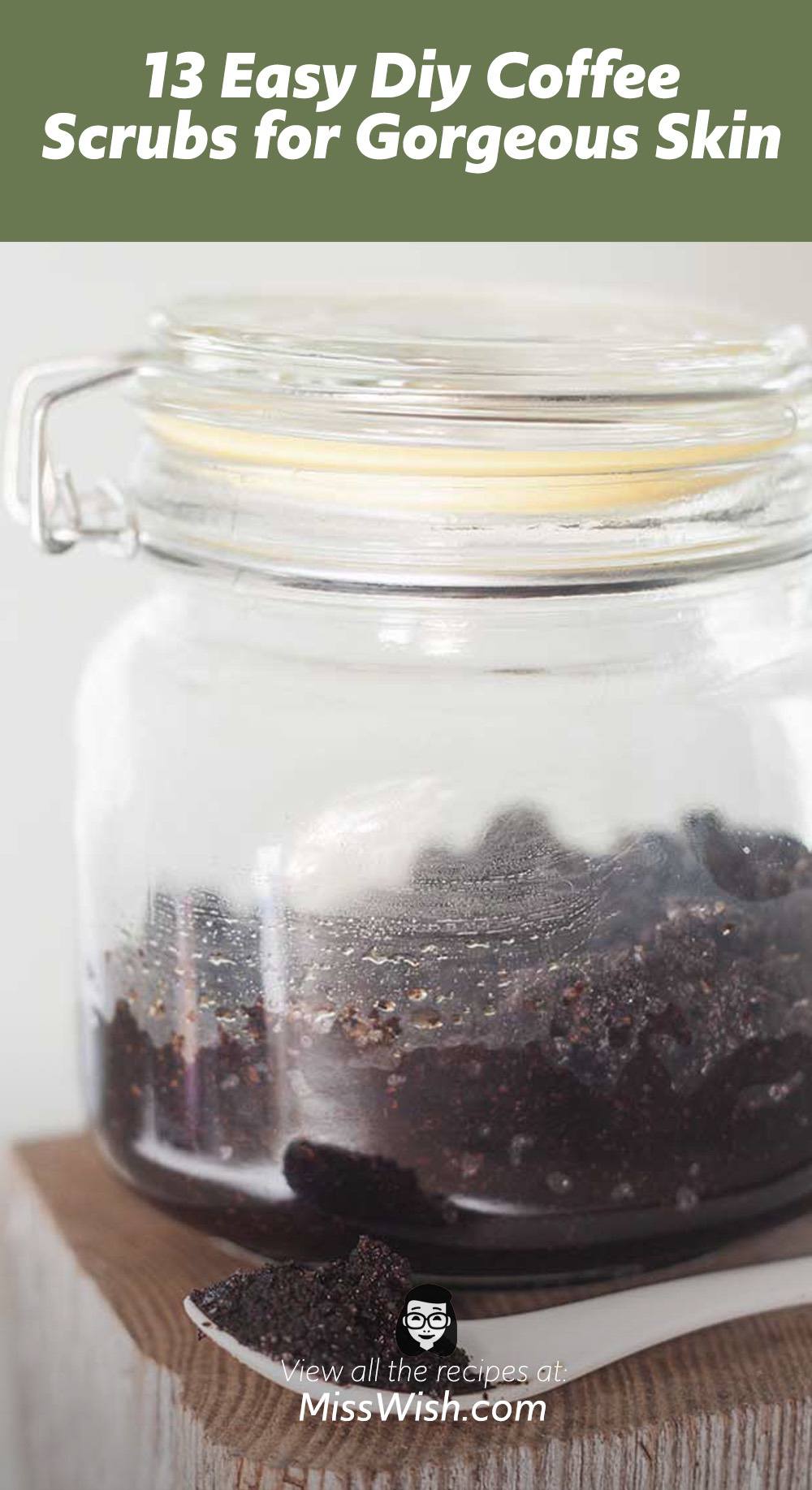 The Best 5-Ingredient Coffee Face Scrub
misswish.com
Combine the wide-awake feeling of coffee with the naturally detoxing properties of Epsom salts in this easy to make face scrub, which uses ingredients you probably already have in your kitchen.
---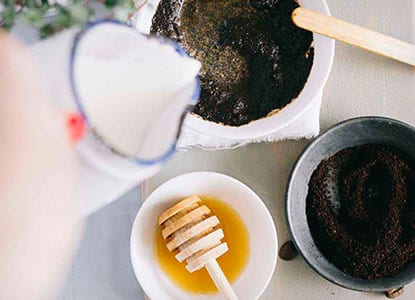 Homemade Coffee Mask for Puffy Face
misswish.com
You can use used coffee grounds in this 3 ingredient recipe, along with organic raw honey and vegan milk, for a scrub that's gentle on both the face and the body.
---
Whipped Coffee Scrub for Sensitive Skin
diybeautybase.com
How delicious does this whipped coffee scrub look? Made with foaming bath butter, coffee grounds, and essential oil, it's perfect if you're looking for an oil free product that's great for your skin.
---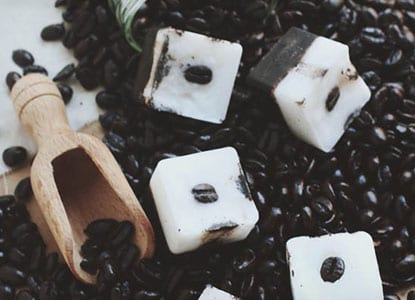 Exfoliating Coffee Coconut Bars for Face and Body
freepeople.com
Combining the wonderfully nutritious benefits of shea butter and coconut oil with the exfoliating effect of freshly ground coffee beans, these cute little bars are perfect as an all-over scrub.
---
Cinnamon Coffee Scrub
thekindestway.com
Drinking coffee isn't the only way to get caffeine into the system – it can also be absorbed into the skin, making this coffee and cinnamon scrub a must for the morning shower.
---
Vanilla Latte Coffee Scrub
abeautifulmess.com
You can forego your morning latte when you make and use this aromatic body scrub – the sweet vanilla essence included makes it every bit as good as the one you normally drink.
---
Coconut Oil Coffee Scrub for Cellulite
hollyhabeck.com
Caffeine gives an instant glow to the skin, and this scrub combines the rejuvenating properties of coffee with the moisturizing effects of coconut oil to provide a powerhouse of a shower product.
---
Diy Cardamom and Rosewater Coffee Scrub
paperandmoon.com
Rose is such a luxurious, feminine scent, and it's included in this pretty body scrub, along with moisturizing coconut oil, exfoliating brown sugar, cardamom seeds, and optional vitamin E.
---
Nourishing Coffee Scrub Scars and Sun Damage
helloglow.co
Tackle scars, sun damage, and cellulite with a scrub that made with a plethora of healing ingredients, like vitamin E, coconut oil, and skin-tightening coffee grounds (used is absolutely fine).
---
Diy Coffee Orange Sugar Scrub
bydreamsfactory.com
With the anti-inflammatory properties of coffee and the exfoliating action of brown sugar, this DIY scrub also uses nourishing almond oil and the invigorating scent of oranges for a real pick-me-up.
---
Activated Charcoal Coffee Scrub
happy-mothering.com
Using coffee in a sugar scrub has the added benefit of helping to reduce cellulite, but when you add activated charcoal to the mix you are removing toxins from the skin, too.
---
Mocha Sugar Scrub
theshabbycreekcottage.com
This mocha scrub is so simple to make and uses just four ingredients which you probably have lying around the house – coconut oil, ground coffee, cocoa powder, and of course, granulated sugar.
---
Pumpkin Spice Sugar Coffee Scrub
ecolivingmama.com
Welcome in the fall with this delicious blend of ingredients which includes an incredible four nourishing oils, sugar, and the comforting scent of pumpkin spice to get your skin winter-ready.
---
(You may also like: How to Make the Best Homemade Coffee Liqueur)