Natural Beauty Recipes
DIY Anti-Aging Face Toner with Pomegranate and Green Tea
Green tea is a highly antioxidant ingredient, offering protection against free radicals if you drink it, but also if you apply it to your skin. This toner is a highly detoxifying elixir. Green tea reduces the fine wrinkles and sun damage and spots, while its antioxidant polyphenols slow down the signs of aging, pump oxygen, and tone your skin. Pomegranate helps your skin cells regenerate and stimulates collagen production. Your skin will feel toned and restored, while achieving a new gorgeous glow.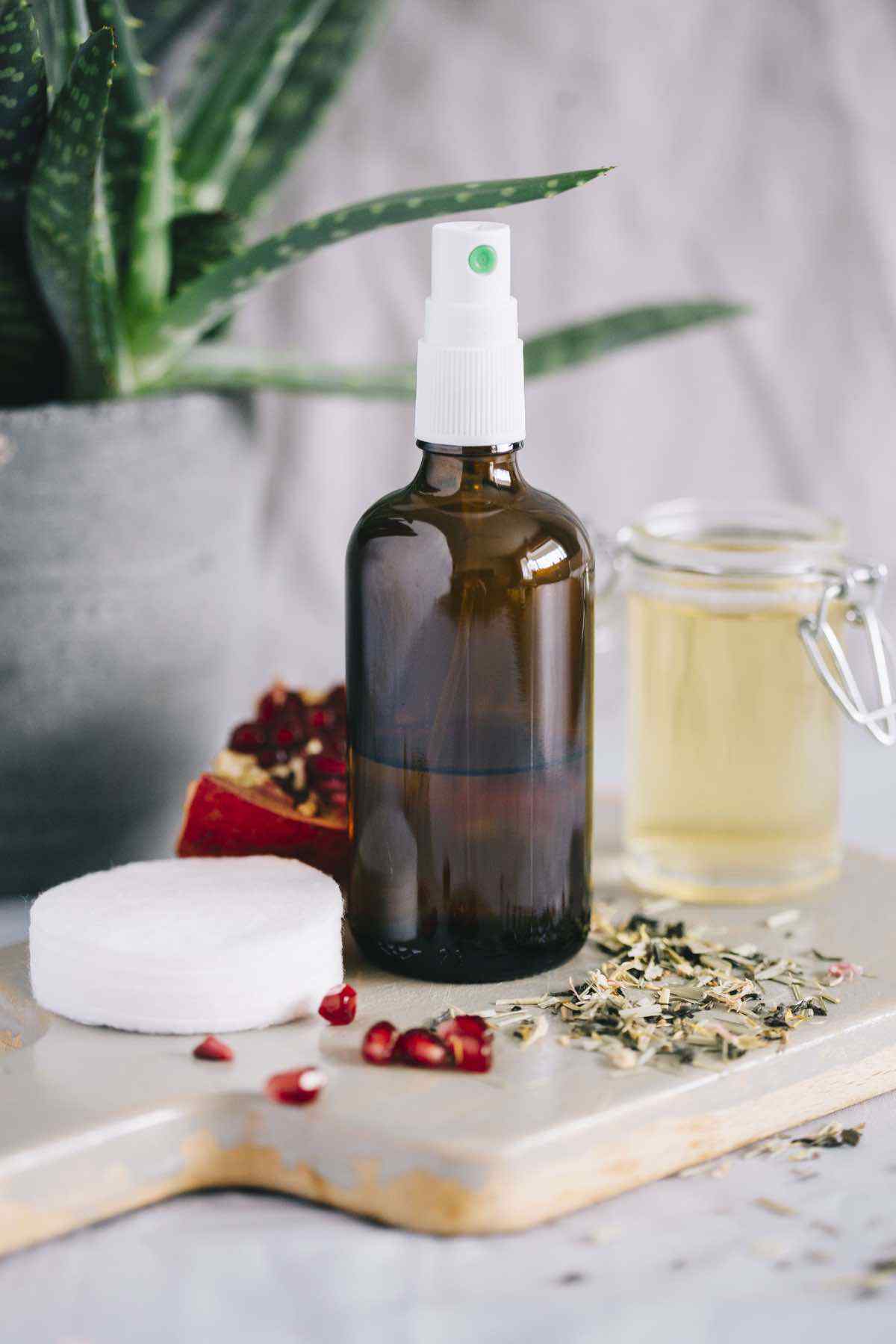 DIY Anti-Aging Face Toner with Pomegranate and Green Tea
Scale
1/4 cup

green tea, cooled

1/2

pomegranate, seeds only
Place the pomegranate seeds into a small bowl and use a pestle to crush them and release their juices.
Use a tea strainer to separate the seeds from the juice. Combine the juice with green tea into a mister bottle, and spray it on your face any time you want to refresh your skin.
Keep it in the refrigerator, for up to one week.
More DIY Beauty Recipes:
Skin Brightening DIY Sugar Scrub
The Best Turmeric Honey Face Mask
4-Ingredient DIY Avocado Bentonite Clay Face Mask Recipe
Homemade Coffee Face Scrub