Easy Recipes
Easy Crockpot Teriyaki Chicken Thigh Recipe (Love this!)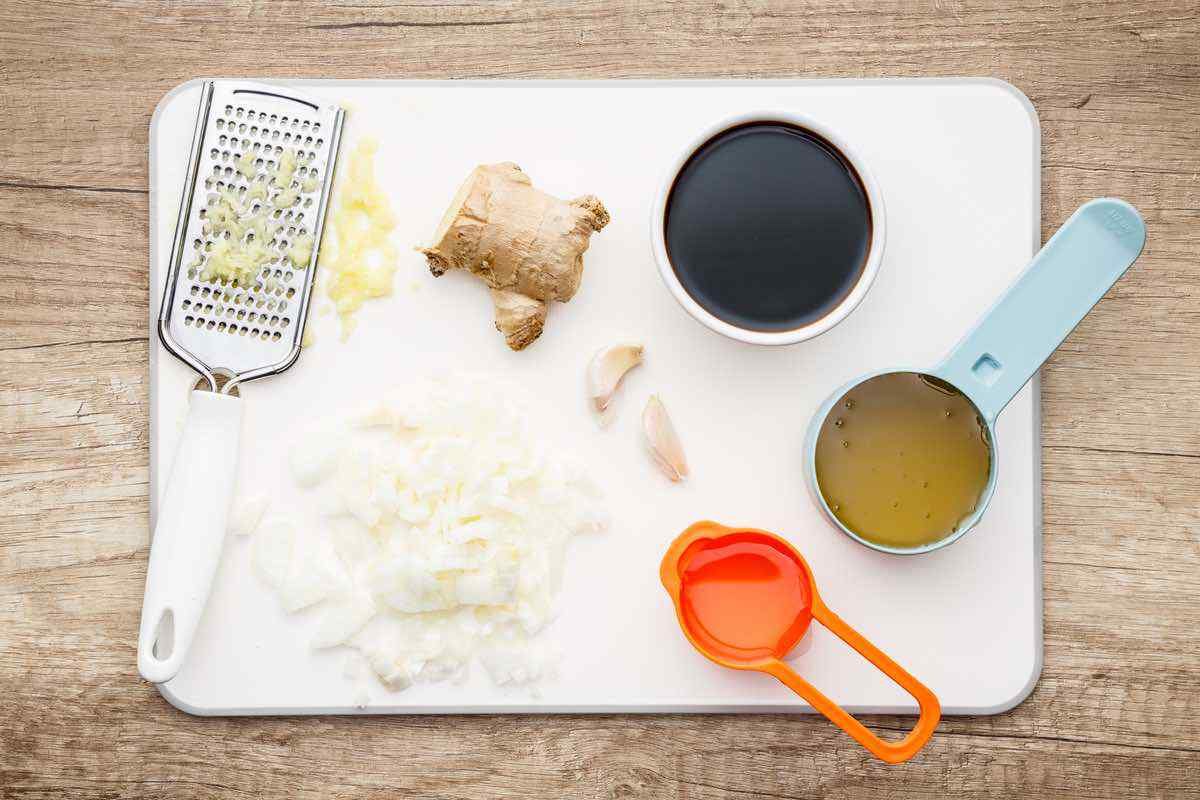 More Easy Crockpot Chicken Recipes:
Soul-Satisfying and Comforting Crockpot White Chicken Chili
The Best Crockpot Chicken Noodle Soup Ever (My Favorite Recipe)
Easy Crockpot Chicken Taco Recipe for a Busy Weeknight
The Best Crockpot BBQ Chicken Recipe for an Easy Family Meal
Easy 4-Ingredient Crockpot Whole Chicken (Try this!)
Homemade Crockpot Chicken and Dumplings for a Healthy Family Meal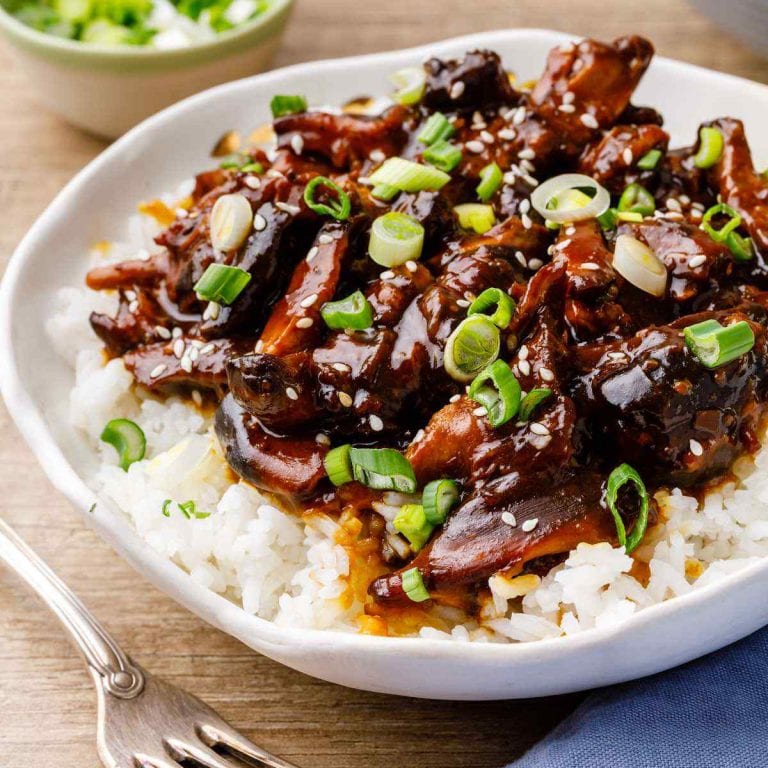 Easy Crockpot Teriyaki Chicken Thigh Recipe (Love this!)
Author: Anna - MissWish.com
Prep Time:

15 minutes

Cook Time:

4 hours, 30 minutes

Total Time:

4 hours, 45 minutes

Yield:

8

1

x
Scale
2 pounds boneless, skinless chicken thighs
3 garlic cloves, minced
1 large onion, chopped
½ cup honey
½ cup soy sauce
¼ tsp black pepper
¼ cup rice wine vinegar or apple cider vinegar
1 tbsp grated fresh ginger
¼ cup cold water
3 tbsp cornstarch
3 scallions, sliced
1 tbsp toasted sesame seeds
Place the chicken thighs in a slow cooker.
In a small bowl combine the soy sauce, honey, rice wine vinegar, garlic, ginger, onion and black pepper.
Pour the mixture over the chicken.
Cover with a lid and cook on low for 4 ½ – 5 hours.
Remove the chicken from the slow cooker and shred it using two forks.
Transfer the teriyaki sauce from the slow cooker to a saucepan and heat it over medium heat.
In a bowl mix the cornstarch and cold water until combined well.
Pour the cornstarch mixture into the teriyaki sauce and whisk to combine.
Bring the mixture to a boil over medium heat.
Let it boil for about 1-2 minutes or until thickened.
Pour the sauce over the chicken and toss to combine.
Serve with cooked rice, topped with scallions and toasted sesame seeds.