DIY Gifts
Coffee Kit in a Jar – Good DIY Gift for Coffee Lovers
I used to have the hardest time trying to figure out what presents to get for my friends and family. No matter how hard I looked, I could never seem to find the right gift ideas and would end up spending so much on useless items. And then one day, I realized that pretty much all of my friends and family love to drink coffee just as much as I do, so I started to pick them up coffee themed gifts. That's exactly how this coffee kit in a jar came about. Genius, right?
This is fantastic for coffee lovers because it comes packed full of goodies including coffee beans, ground coffee, bags of instant coffee. There are even some chocolate truffles thrown in for good measure.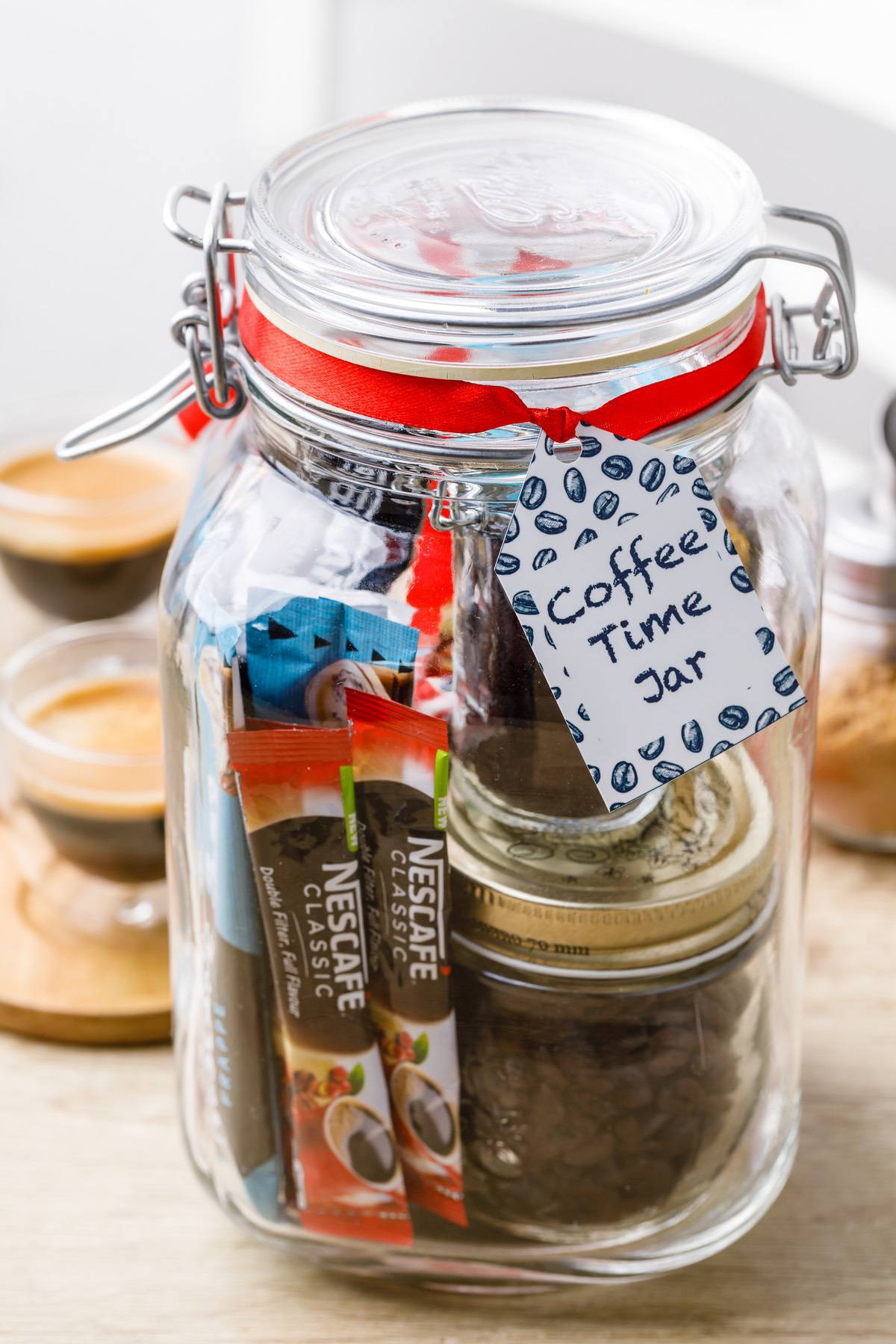 Coffee Kit in a Jar – Good DIY Gift for Coffee Lovers
Scale
1 cup your favorite coffee beans 
½ cup your favorite ground coffee 
¼ cup brown sugar or your favorite sweeter 
10–15 bags of your favorite instant coffees 
Ferrero Rocher chocolate balls or some other truffles
Place the coffee beans, ground coffee and sweetener into a jars. 

Place all the items into 2 quart jar. 

Seal the jar. 

Print the tag on card stock and cut out. 

Attach the tag to the jar. 

Decorate the jar as you wish.
More Recipes and Gifts for Coffee Lovers:
DIY Coffee Face Scrub
How to Make the Best Homemade Coffee Liqueur
Homemade 3-Ingredient Coffee Mask for Puffy Face