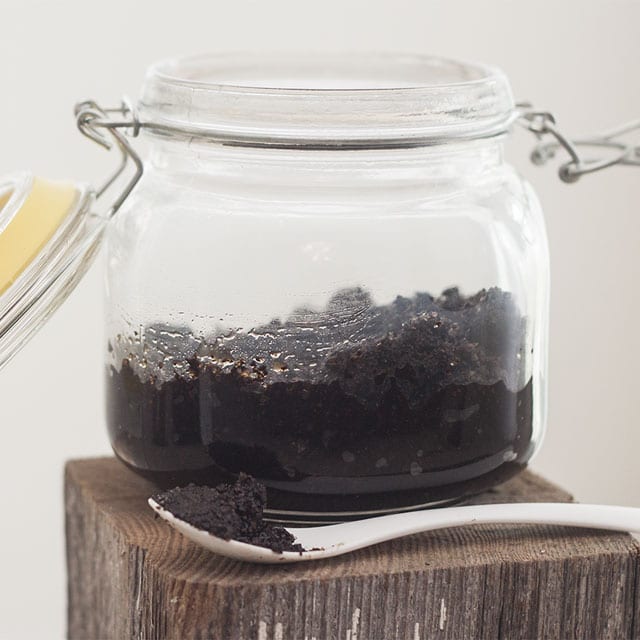 Coffee Face Scrub
Scale
1/3 cup

epsom salt

1 cup

coffee grounds

½ cup

brown sugar

1 tsp

cinnamon (optional… don't do this if you or the recipient have sensitive skin!)

1 cup

light olive oil or coconut oil
Pour the salt into a mixing bowl. If the salt is very chunky, take a pestle or the back of a large spoon and gently crush them into smaller granules to make for a smoother facial scrub.
Mix in the coffee grounds and brown sugar and oil. Mix together with just a spoon until evenly combined.
Transfer the mixture to a sealable air-tight jar.
Use in the morning, once a week as part of your normal beauty care routine, scooping out about 2 tablespoons of the mixture and scrubbing your face with it. Rinse the oil off with hot water, then follow with cold water to close your pores.