Natural Beauty Recipes
Homemade Coffee Face Scrub (I Love This!)
Waking up is rough some days, especially as the work week drags on. Something I do about once a week to help get my day going is use a good facial scrub that will exfoliate and condition my skin, rejuvenating it so it's better fit to face the day. I don't know what it is about a fresh-feeling face, but it definitely helps me wake up.
---
And what better way to wake up your face than with a coffee facial scrub? I started using this a few months ago and love it. I think a lot has to do with the Pavlovian connection between the smell of coffee in the morning and shaking the sleep from my head.
Over the years, I've become more and more worried about what it is I'm using on my body, as I hear more about healthcare products being considered "toxic". The idea of making this facial scrub with items from my kitchen definitely helps me feel better about what I'm using on my face. I still wouldn't eat it though; epsom salts are my favorite salt to use in the scrub, and it's a natural laxative. Yikes!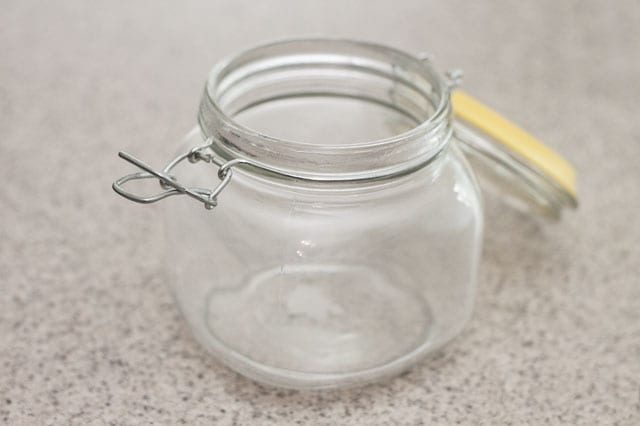 Making the scrub helps me tailor the ingredients to what my skin needs, also. I've had a chance to test which oils best condition and moisturize my skin. Olive oil is known to decrease signs of aging, and for me, it leaves me feeling less oily than coconut oil. Just be sure to rinse with very warm water right after the scrub to get the majority of the pore-clogging oil off. Some oil left on your face is okay if you have typically dry skin.
I also prefer using epsom salts to other salts for scrubs because I always have it around to treat my sports injuries. It replenishes your magnesium levels, which can help ease stress, relieve pain, and draw out toxins. Sea salt has a lot of benefits, as well, so it's all personal preference.
The sugar in the scrub is meant to help exfoliate dead skin cells. The caffeine in the coffee grounds is also said to reduce redness. Cinnamon does the opposite, however, so be careful adding cinnamon to the mix. Some people are sensitive to it and it'll leave their face looking a little too red. I like using the cinnamon because it is a face plumper, so it helps smooth out wrinkles and it brings blood and oxygen to the skin's surface, helping with things like eczema and acne. It also gives you a tingly clean feeling, which is refreshing.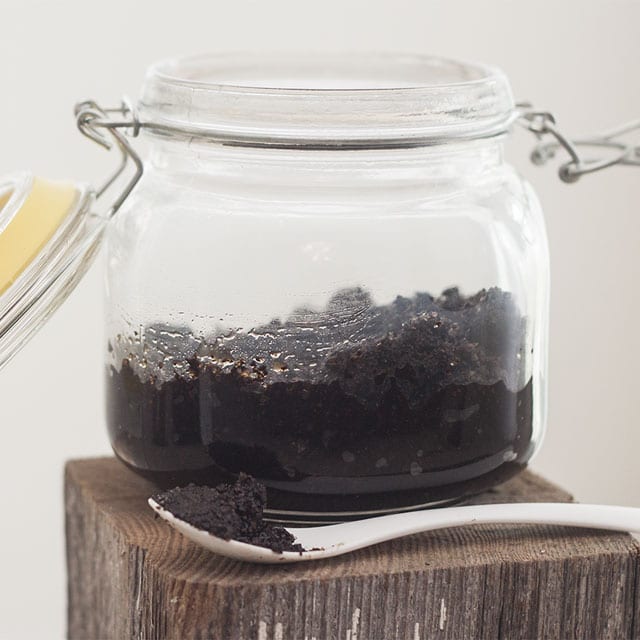 So the scrub is filled with all sorts of great benefits! And you know all of the ingredients in it, which is a relief these days, when you can hardly pronounce half the things on ingredients lists.
I recommend only using the scrub about once a week, especially if you have naturally oily skin. If you have really dry skin, skip the cinnamon, and go ahead and try using it more than once a week. Let us know if you try it and it works for you!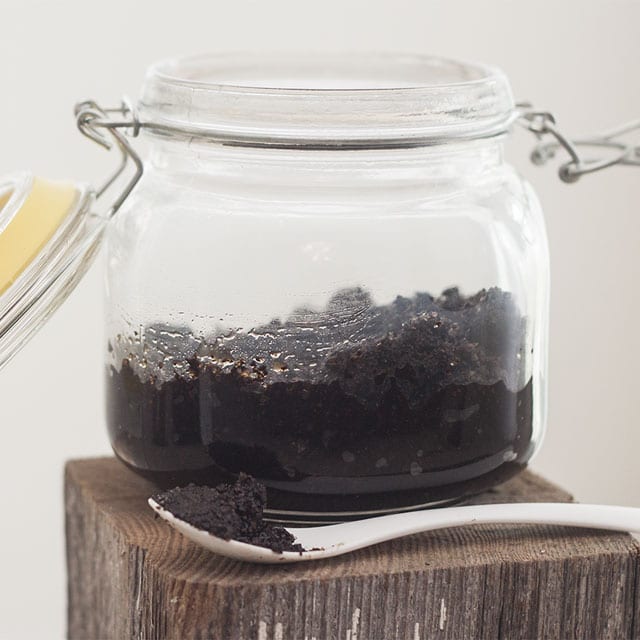 Coffee Face Scrub
Scale
1/3 cup

epsom salt

1 cup

coffee grounds

½ cup

brown sugar

1 tsp

cinnamon (optional… don't do this if you or the recipient have sensitive skin!)

1 cup

light olive oil or coconut oil
Pour the salt into a mixing bowl. If the salt is very chunky, take a pestle or the back of a large spoon and gently crush them into smaller granules to make for a smoother facial scrub.
Mix in the coffee grounds and brown sugar and oil. Mix together with just a spoon until evenly combined.
Transfer the mixture to a sealable air-tight jar.
Use in the morning, once a week as part of your normal beauty care routine, scooping out about 2 tablespoons of the mixture and scrubbing your face with it. Rinse the oil off with hot water, then follow with cold water to close your pores.