Natural Beauty Recipes
Ancient Bentonite Clay Mask Recipe for the Best DIY Face Mask Ever
There are far too many products on store shelves these days that outrageous detox benefits. The sad truth is that many of these products can't actually back up many of these claims. As with most things in life, especially when it comes to your health, it's usually best to take a more natural approach. That's exactly why I'm sharing this ancient bentonite clay mask recipe for making the best DIY face mask ever. Bentonite clay has become more popular recently because of the great internal and external detox benefits that it offers. When combined with the other beneficial ingredients used to make this DIY face mask, you'll be able to tell, almost immediately, what a difference it can make when you stick to the basics and use all-natural substances.
Bentonite Clay Mask Benefits
Yup, you read that right! When you put the mask on, it will feel as though the mask is moving or pulsating. It's quite an interesting sensation if you're not expecting it. If you do end up liking it, here are a few other face masks I recommend:
Bentonite is a term used to describe rocks from volcanic ash beds. It has a unique composition and has been used for detoxification purposes for centuries! Combined with apple cider vinegar, water and some essential lavender oil, it can help reveal softer, younger-looking skin.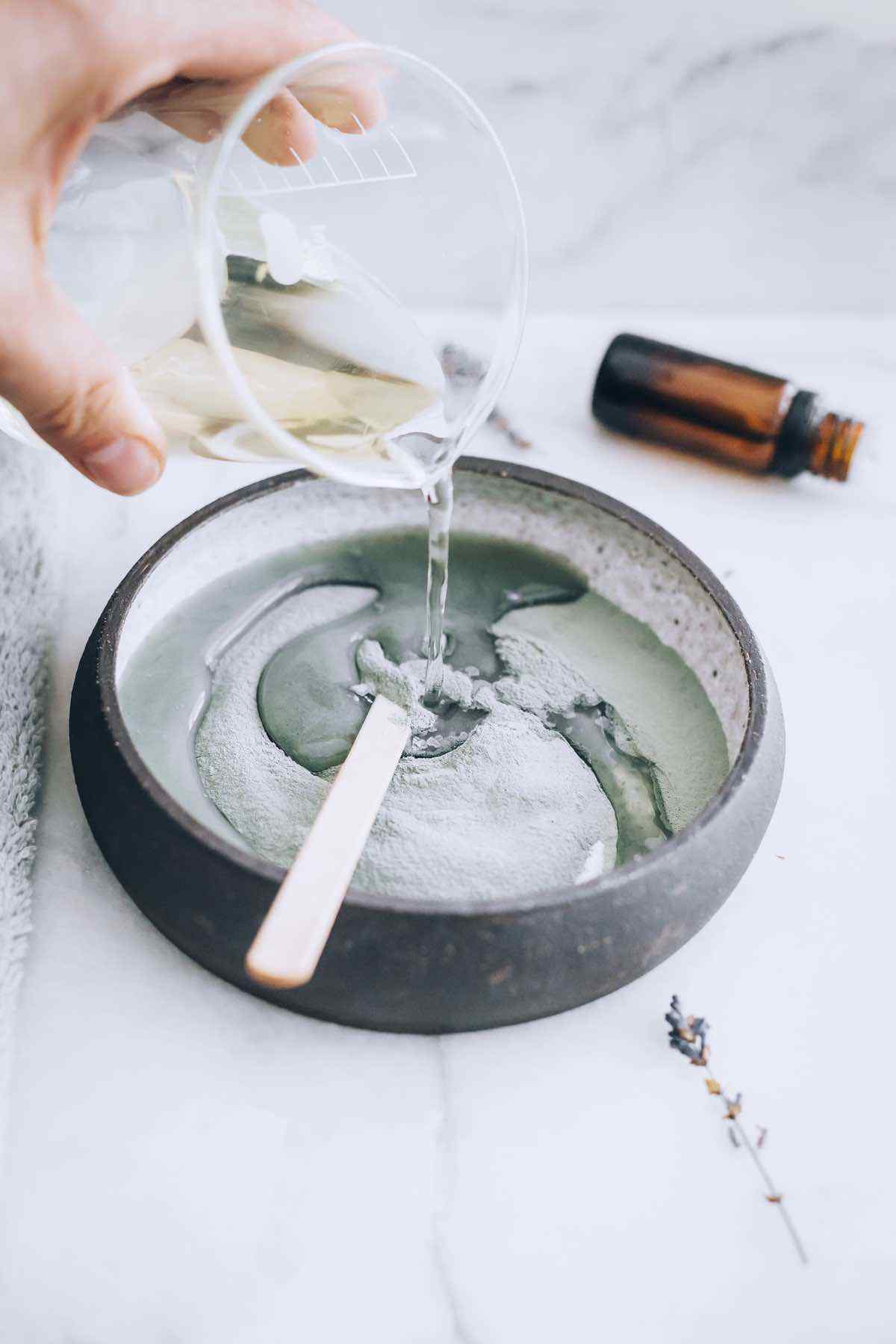 Simply combine your bentonite clay, apple cider vinegar, essential lavender oil and purified water in a bowl and mix well to combine. Apply an even layer onto your face and neck and leave it for about 15 minutes. Rinse off with warm water and finish it off with your favorite moisturizer.
Where Does Bentonite Clay Come From?
Bentonite clay is named after Fort Benton in Wyoming, where its largest sources are found. It is an all-natural clay that has been used since ancient times until this day. Mixed with water, it forms a paste that is used both internally and externally. For best results, we recommend mixing the bentonite clay with apple cider vinegar, as is stated in this recipe.
Can Bentonite Clay Remove Pimple Marks?
Bentonite clay can help with existing pimple marks and fresh scars because it helps stimulate collagen production and blood circulation. Bentonite clay is also used to remove oils, contaminants and toxins from the skin, all of which can contribute towards acne breakouts. By absorbing impurities from the top layer of the skin, bentonite clay helps refresh the skin surface and aid in the healing of blemishes. (1) Bentonite also helps reduce oil, which can clog pores and lead to blackheads, whiteheads or acne.
When Is It Best to Use A Bentonite Clay Mask?
I highly recommend using a bentonite clay mask at night for up to three times a week. Since this recipe incorporates apple cider vinegar, applying it too often can end up a little drying depending on your skin type. However, some people can tolerate using this mask almost everyday, so it really depends.
You can apply it 2 to 3 times a week then gradually increase the frequency.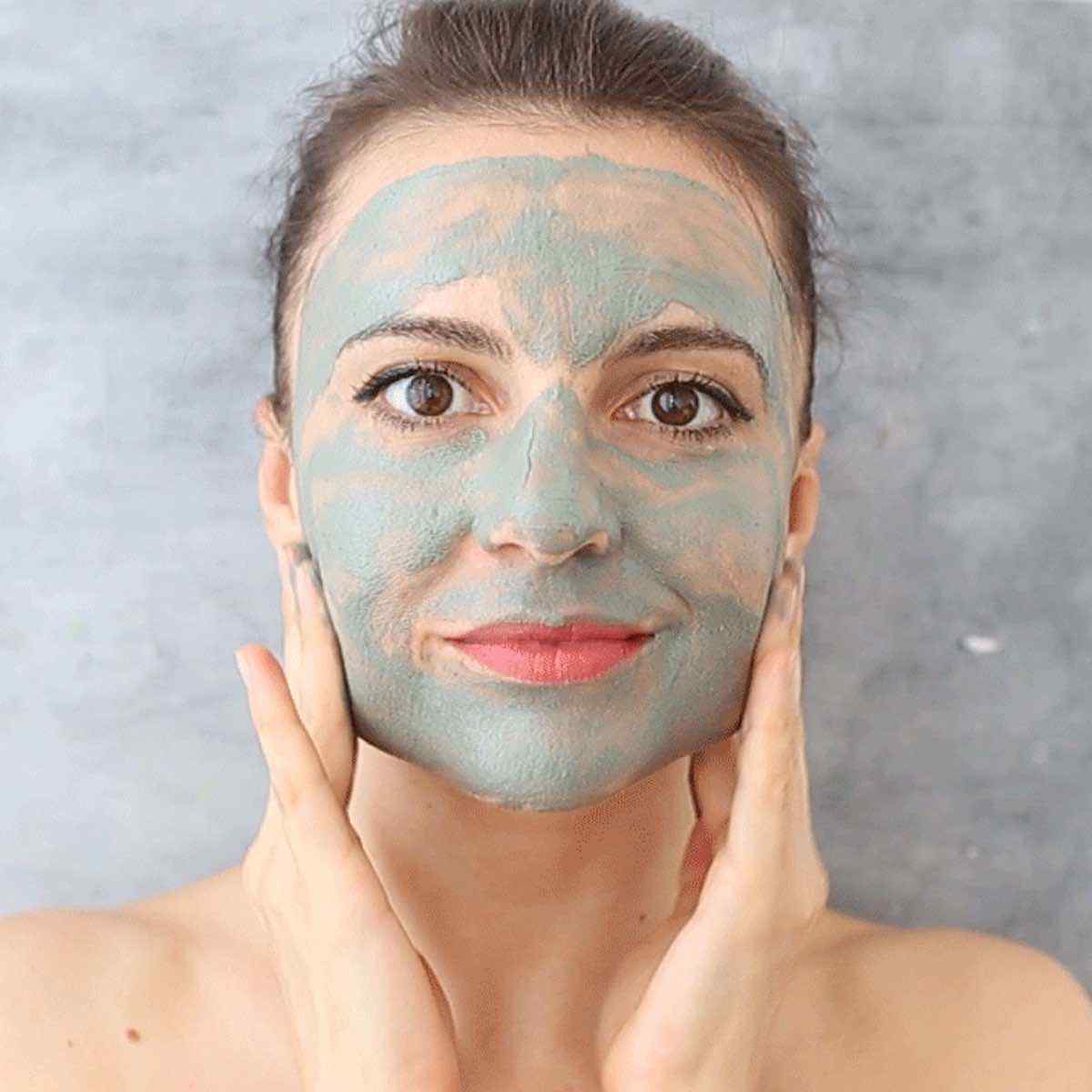 Why Does Bentonite Clay Pulsate?
Bentonite clay isn't 'active' but it does expand when wet. So once you apply the mask to your face and the liquid dries, it dries and shrinks back into a smaller form. This helps draw out gunk from your pores, leaving you with squeaky clean skin!
Does Bentonite Clay Work for Poison Ivy?
For hundreds of years, bentonite clay has been used externally on the skin for various skin conditions. In North America, it is used as a treatment for poison ivy contact dermatitis since it has been shown to be effective while at the same time inexpensive and easily accessible. It is even used to treat diaper dermatitis in infants since it has been reported to be more effective than calendula. (2)
Ancient Bentonite Clay Mask Recipe for the Best DIY Face Mask Ever
Scale
1 &1/2 tbsp bentonite clay
2 tbsp apple cider vinegar
1 tbsp purified water
1 drop essential lavender oil
Add all the ingredients into a ceramic or glass bowl and mix with a wooden spatula to obtain a smooth paste.

Use your clean fingers to spread it on your face and/or neck.

Let sit for 15 mins.

Rinse with warm water and apply your favorite moisturizer.
View More DIY Face Mask Recipes: