DIY Gifts
Diy Baking Kit Gift Set for Beginners – Homemade Baking Gift Idea
I've been going out of my way to make as many DIY craft gifts as I can for my friends and family and it has been going amazingly well! Today I wanted to share a diy baking kit for beginners in a jar with you guys that makes the perfect gift for bakers (or even for anyone who wants to start learning how to bake).
To set the diy baking kit up, you'll simply have to take a large jar and add in the following baking essentials: cookie cutters, measuring spoons, paper cupcake liners, silicone cupcake liners, a mini whisk, some sprinkles, cookie stamps (with cutter), and some baking powder for good measure.
Feel free to decorate the jar with your favorite decorations as well! Including my baking kit gift tag printable.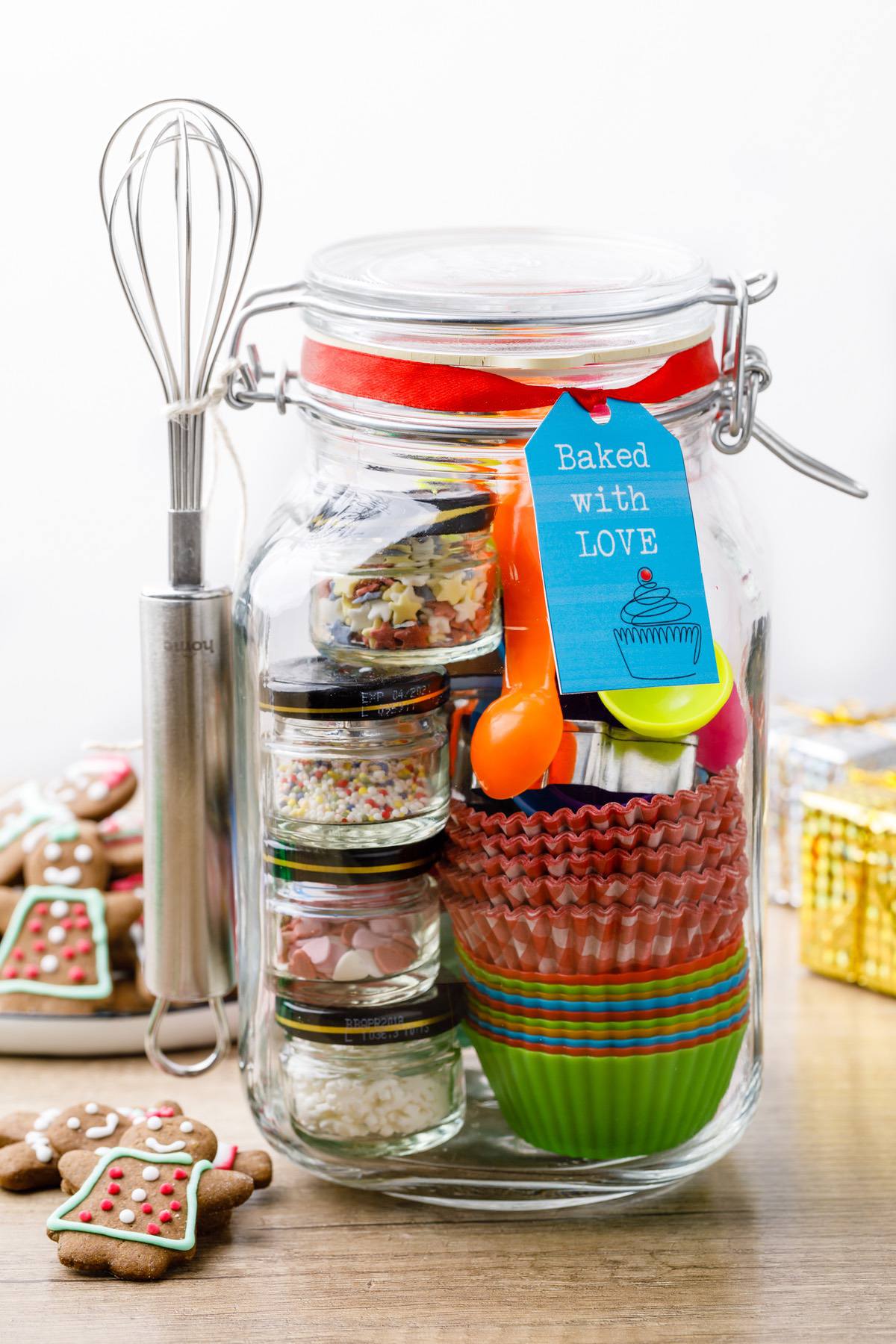 (You may also like: Diy Sewing Kit in a Jar)
Diy Baking Kit Gift Set for Beginners – Homemade Baking Gift Idea
One large jar 

Cookie cutters

Measuring spoons

Paper cupcake liners

Silicone cupcake liners

Mini whisk 

Sprinkles

Cookie stamps with cuter 

Baking powder
Add all the items into a large jar.  

Decorate the jar as you wish.
More Good Diy Gifts in a Jar for Bakers and Food Lovers