Natural Beauty Recipes
3-Ingredient Avocado Hair Mask (I love this easy mask!)
If my hair is feeling tired, dry and damaged, I make this incredibly easy diy avocado hair mask with honey and banana. It's so nourishing and leaves my hair feeling moisturized, strong and refreshed after just one use.
In the summer, I almost always have banana and avocado on the kitchen counter. They're great for smoothies, on salads, in my oatmeal—the list is endless. Today, I'm adding to that list with this amazing avocado hair mask.
Avocado Hair Mask Ingredients
Banana- Make sure it's really ripe!
Avocado- Organic is best, but any soft, ripe avocado will do.
Honey- Any all-natural honey will work well, but for best results, use a high quality Manuka honey.
(Also try: Spirulina Avocado Face Mask)
How to Make a DIY Avocado Hair Mask
Simply combine the avocado and banana with another key ingredient—honey. Sounds delicious, but it's actually a great hair mask because it helps infuse the hair with essential vitamins and minerals.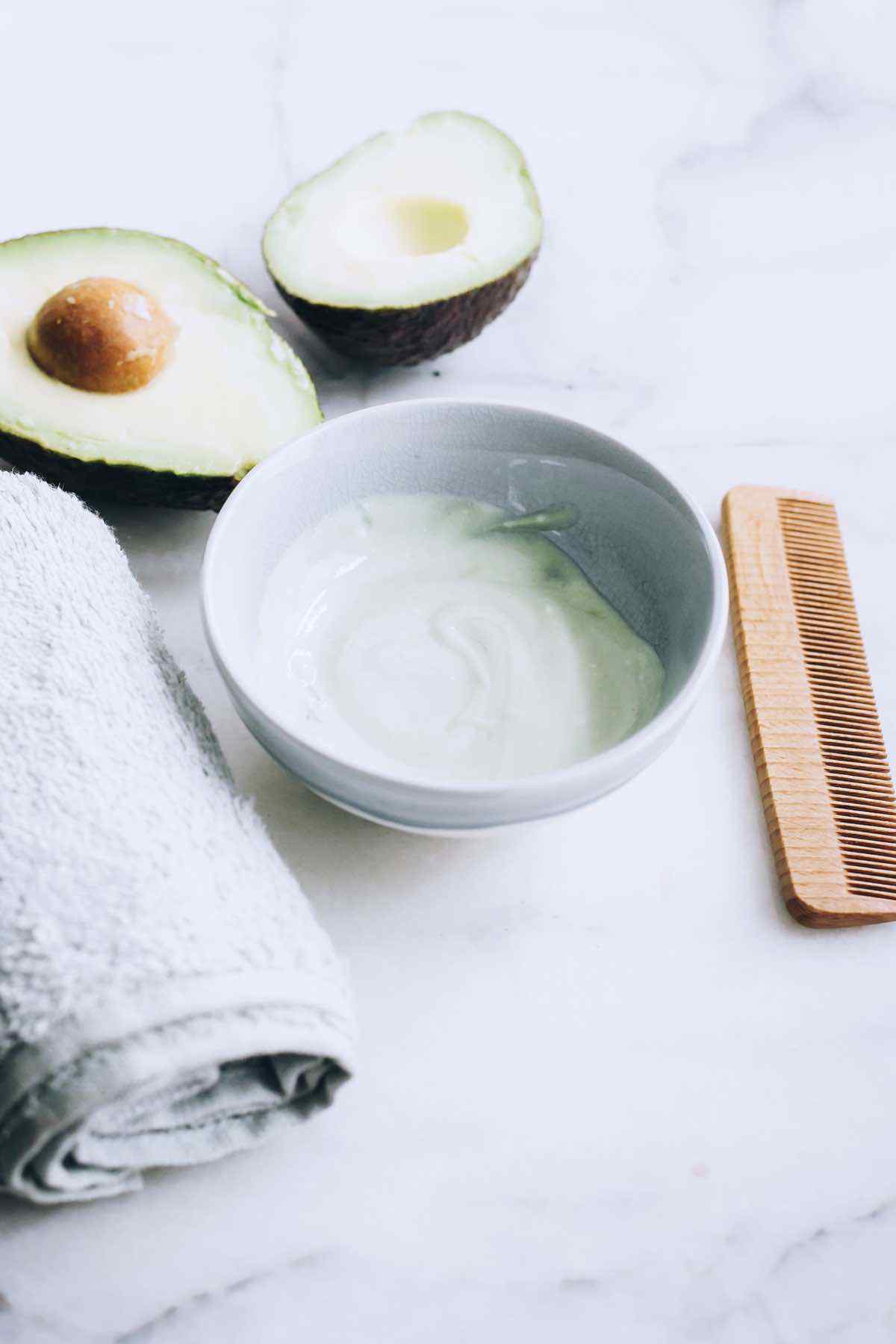 The end result is healthier, stronger hair without the harsh chemicals in many of the hair products on the market today. Don't sleep on this avocado hair mask—it's one of the best I've tried.
3-Ingredient Avocado Hair Mask
Scale
1/2 ripe banana, peeled and mashed
1 ripe avocado, peeled and mashed
2 tsp organic raw honey
Mix all the ingredients into a ceramic bowl to obtain a paste.

Apply on wet hair, massage for a few seconds and leave for 30 mins.

Rinse with warm water and shampoo.