Natural Beauty Recipes
Cleansing Apple Cider Vinegar Face Mask (This Works!)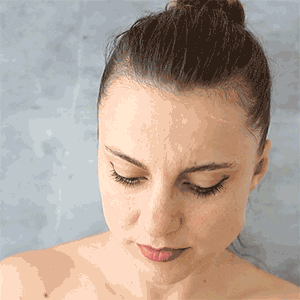 When it comes to DIY face mask recipes, there's two things above all else that I look for. One, it has to be a relatively straightforward recipe to follow. And two, it has to work. Well today I'll be sharing a DIY recipe for making a detoxifying apple cider vinegar face mask that checks off both of those requirements with ease. You'll simply have to combine a single tablespoon of apple cider vinegar with some raw honey and baking soda and you'll have all of the ingredients you'll need to make this recipe. There are many great reasons why you should always keep a bottle of apple cider vinegar on hand, but this DIY face mask recipe might just be the best one.
DIY Face Masks Are Effective!
Don't let the simple recipes fool you. These DIY face masks can be effective, depending on what you intend to use them for. What's great about them is you can control the ingredients and adjust them as needed to create different effects. I actually love apple cider vinegar for other face masks and hair masks as well. If you're curious to try, here are some of my favorites from other blogs:
Our skin is always changing, so there's no reason why your face mask recipe shouldn't reflect that. This one requires only three ingredients: apple cider vinegar, honey and baking soda for brightening and cleansing purposes. Bonus points for how simple and easy this one is because if you love to bake and tinker around in the kitchen, these three ingredients are probably already sitting in your pantry!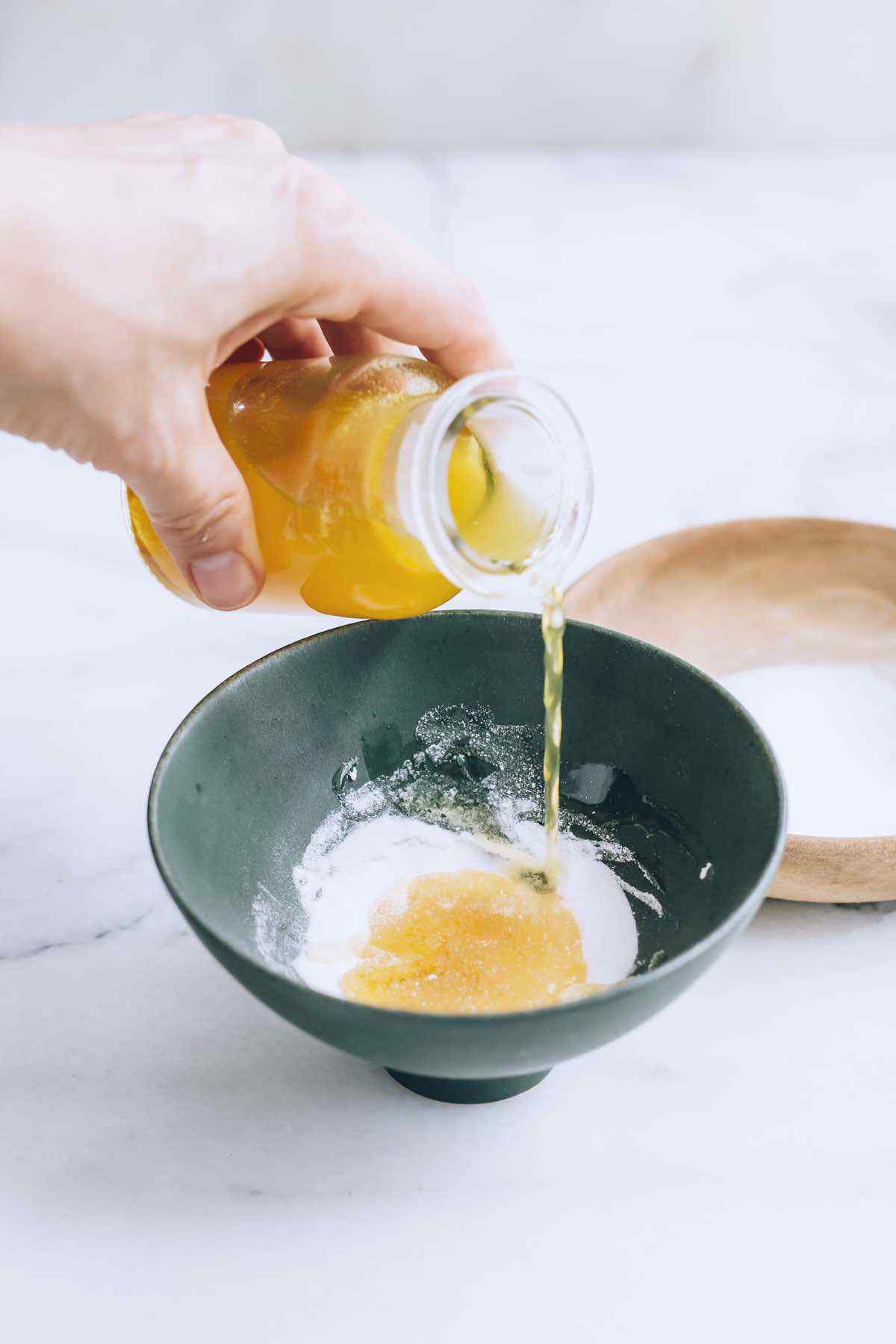 Simply mix all the ingredients together and apply to the face. Leave it on for about 20 minutes before rinsing with warm water. You're free to apply your regular moisturizer afterwards.
Is Apple Cider Vinegar Good for the Face?
Yes, absolutely! Apple cider vinegar contains antibacterial and antimicrobial properties that can help eliminate acne-causing bacteria. For this reason, it's often used as a component in natural skin care products. It is also widely used as a facial toner since it has the ability to balance your skin's pH levels.
I Feel A Slight Stinging – Is This Normal?
Make sure to use the correct ratio of apple cider vinegar to honey and baking soda; more is not better with this recipe. If you followed the recipe exactly and you still experience some stinging, you can reduce the apple cider vinegar.
Another thing to consider is the acetic acid content in your apple cider vinegar. Some brands contain slightly more than others, making it slightly different. If you're unsure of the acetic acid content in your apple cider vinegar, you can start with ¾ tablespoon of apple cider vinegar and ¼ tablespoon water instead of the full tablespoon of apple cider vinegar.
What to Expect Right After the Mask
Expect your skin to feel squeaky clean after this mask. I love how it really gives my skin a deep clean, which is so welcome after a long day of wearing make-up or at the end of the week when I'm in dire need of a skin refresh.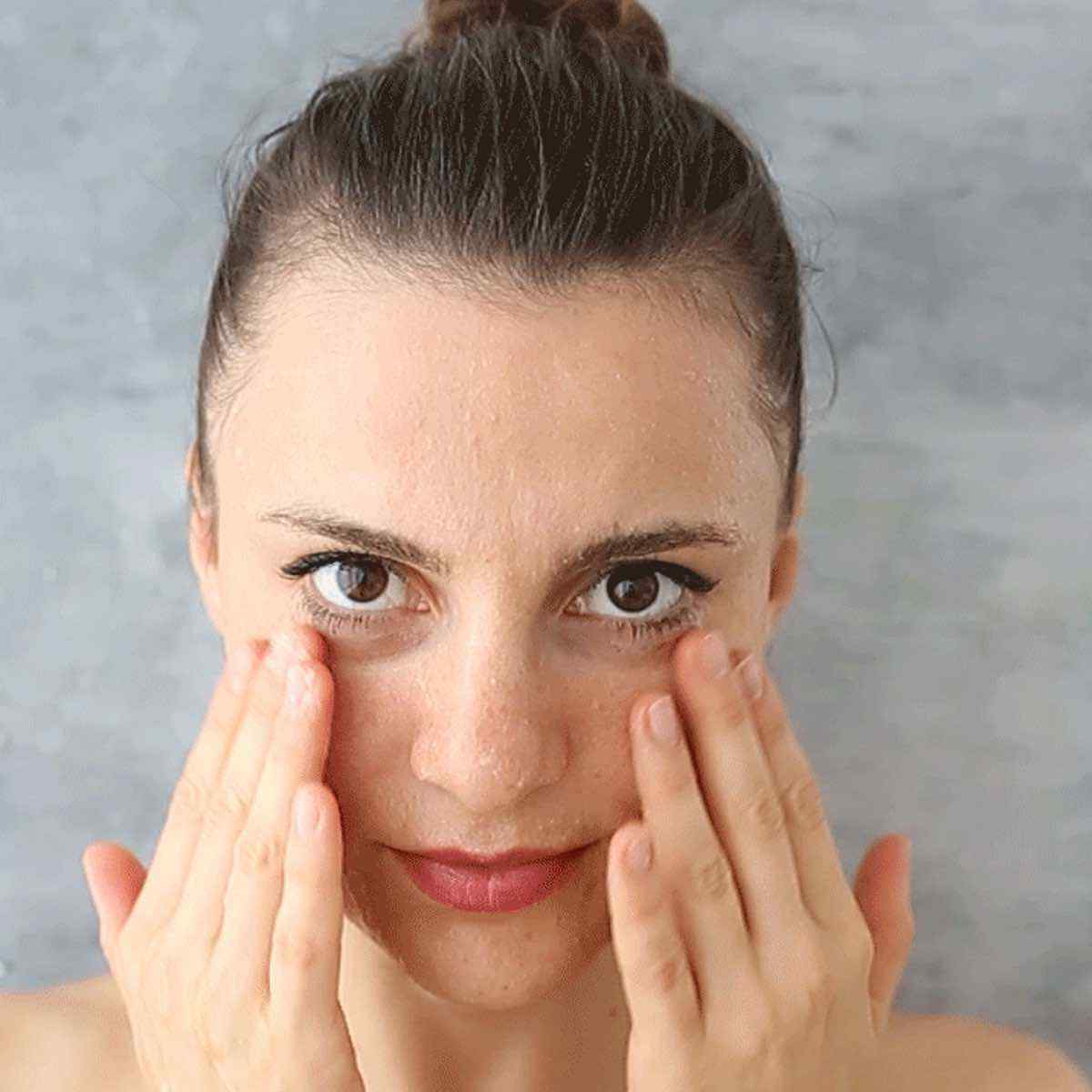 You may also notice a brighter complexion after rinsing off the face mask because the deep cleansing helps get rid of dead skin cells that are just sitting on top of your skin layer. These dead skin cells are meant to be purged anyway, and once you do, it will reveal younger-looking skin.
How Often Can I Use Face Masks?
For this particular face mask, I would recommend starting a few times a week first then seeing how your skin reacts. Everybody is different, so what may work for one person may not work for you. If your skin shows benefit to deep cleansing, by all means increase the frequency you apply this face mask.
Cleansing Apple Cider Vinegar Face Mask (This Works!)
Scale
1 tbsp apple cider vinegar
2 tsp raw honey
2 tsp baking soda
Combine all the ingredients into a ceramic bowl and mix to obtain a paste.

Apply on clean face and leave for 20 mins.

Rinse with warm water and apply your favorite moisturizer.
View More DIY Face Mask Recipes:
Homemade Aztec Clay Face Mask for Acne (Easy and Effective)
Homemade Vitamin D Face Mask for When You Can't Get Enough Sun
Turmeric Curcumin Face Mask for the Healthiest Skin Ever
Healing DIY Face Mask for People with Sensitive Skin
DIY Vitamin C Serum Face Mask Recipe for Increased Collagen Production
Easy DIY Charcoal Peel Off Mask Anyone Can Make at Home (Try this!)